We're always happy to be back in Queenstown, one of our favourite spots in the world, but even happier to be doing so in one of it's best boutique hotels, The Spire. Named for the church that lies adjacent (with impressive spire, of course), The Spire is very centrally located in the heart of Queenstown's bar and dining district (but if you're looking for world-class food, we can't recommend Amisfield highly enough, located around a 20-minute drive away).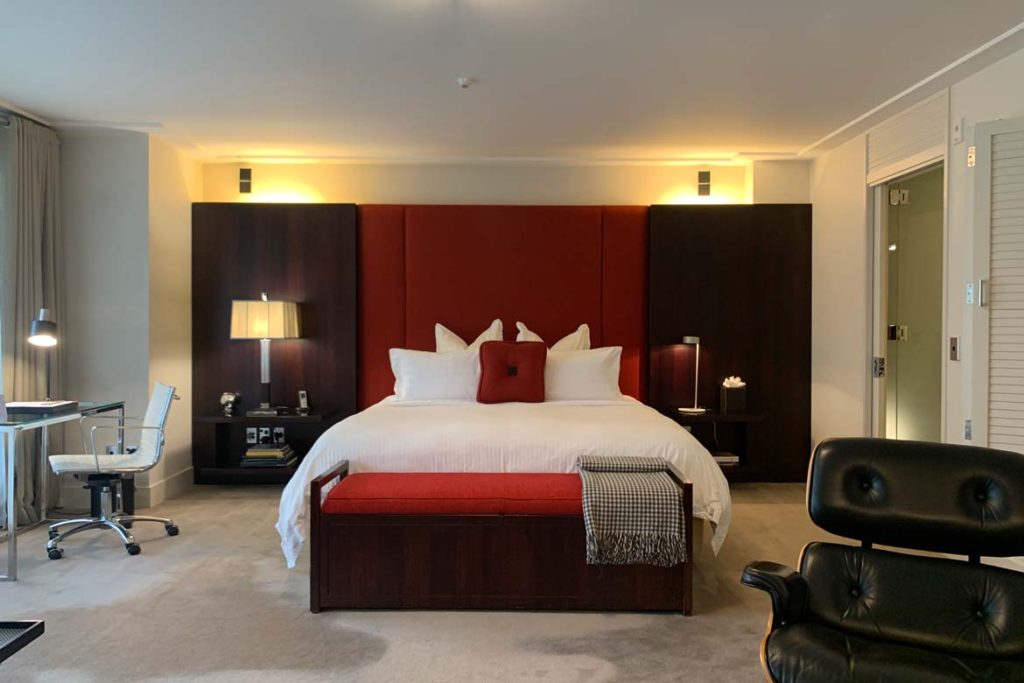 The Spire is home to just ten suites, each of which is spacious, cosy and elegantly appointed. Each clocks in at 60sqm, but feels even larger thanks to the generous balcony attached. You'll find a chaise lounge, sitting area and desk in the main room space, but the real heroes are the insanely comfortable super king bed and roaring fireplace. The Spire knows just what you want to come back to after a day in Queenstown's (mostly) chilly climes – we couldn't have been happier to walk into a toasty warm room with soft classical music playing in the background. This is seriously romantic stuff, people. Whether you've had a hard day on the slopes or just taking in the scenery and excellent bars, this is the kind of suite that makes you feel like the holiday doesn't stop at the hotel entrance.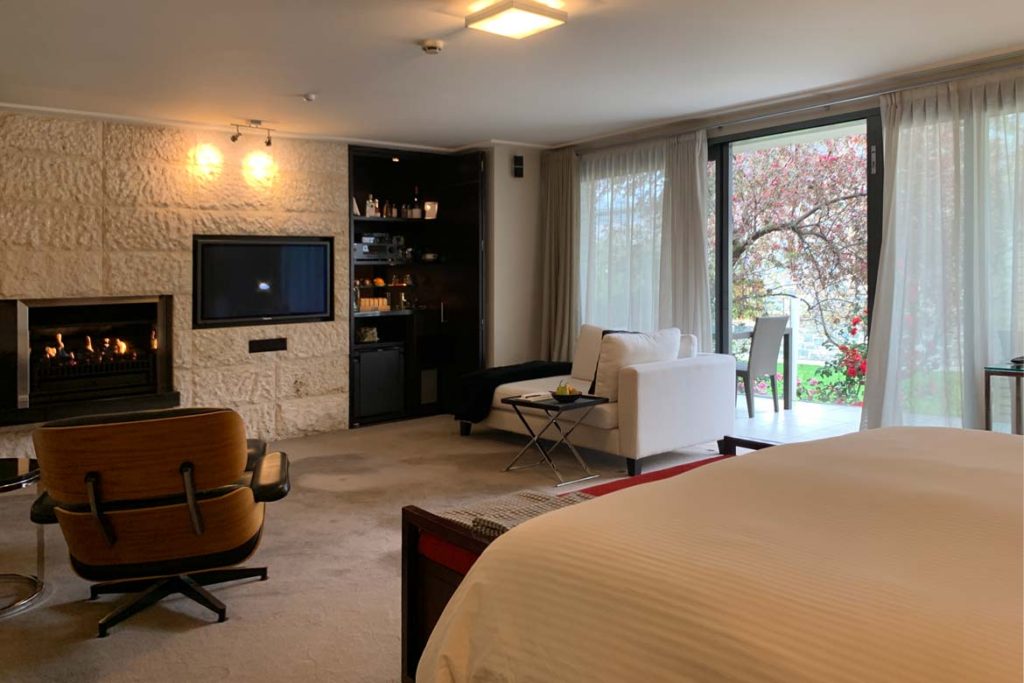 If the fire hasn't warmed you up enough, there are cosy robes, slippers, blankets and throws to snuggle up in after you've taken a long soak in the bath. We love their Molton Brown toiletries, but didn't notice extra amenities such as toothbrushes or razors on our stay. The mini bar is very well appointed, boasting a great selection of local wines and spirits (hello, Amisfield Pinot Gris), and as another bonus, all non-alcoholic minibar items and snacks are included in your room rate and replenished daily which is always a lovely touch (there's even fresh milk provided in the fridge). There's no automatic coffee machine, but jars of regular and decaf plunger coffee are supplied.
Power and connectivity wise, the devices in the suites aren't super modern – so no USBs by the bed, which we always prefer – but an international power adapter is thoughtfully provided for use in your room. We'd usually mark a room down for this, but what can we say? The cosy fire has totally won us over!
The Spire suites are luxuriously appointed and provide one of the best night's sleep we've had in a hotel in recent memory – the beds really are divine. It's absolutely a top choice for accommodation in breathtaking Queenstown, and a true haven to retreat to come night fall (or simply, luxuriate in all day). Service is excellent, from calling to enquire as to when you'd like turndown service, to the homemade fudge and water placed by the bedside each night. A night at The Spire runs around $1,000 NZD, but we noticed last minute specials as low as $750 NZD.
Facebook Comments