The mercury has dropped in Dubai and that means it's the perfect time to get amongst the city's alfresco dining and lifestyle destinations. Our current favourite? La Mer.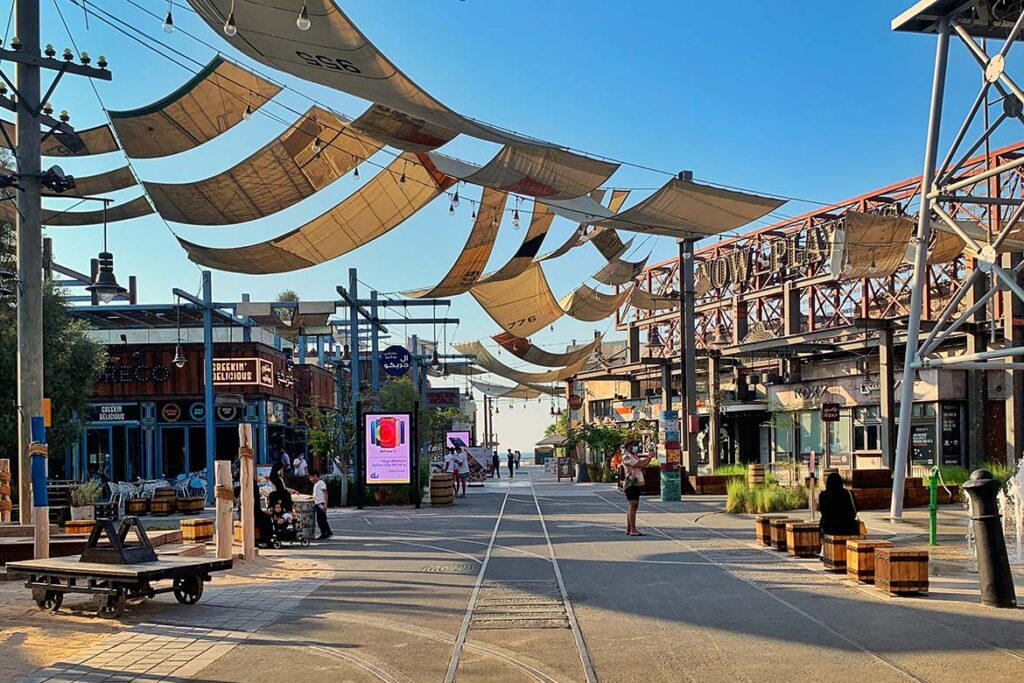 The enormous beachside precinct – it spans 2.5km of tranquil beach – boasts everything from a water park, sunbed rental and beachside super-gym facility to shopping, cinemas and over fifty food and beverage options. With a stunning sunset perspective and some of the best skyline views in Dubai, this is a place residents and visitors alike will love exploring.
To celebrate the winter season, La Mer outlets are offering some killer deals – here are our favourite offers to enrich your La Mer experience.
Happy Hours at Licensed La Mer Destinations
Take advantage of some of Dubai's best happy-hour deals while enjoying La Mer's iconic views and cold brews…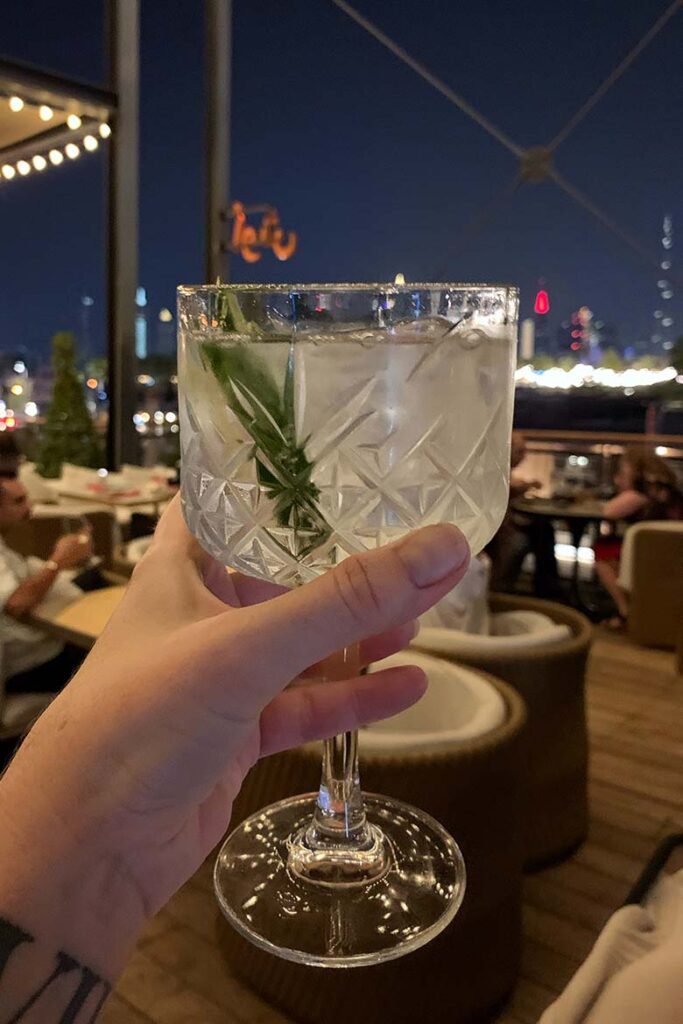 Argentina Grill
Serious about meat? Don't miss 50% off on food and drinks daily at Argentina Grill from 1pm – 6pm. Their burger is had us absolutely raving – it's got to be one of the best in Dubai and it's a steal at half price. As the name suggests, this is a venue that definitely knows its way around a grill.
Osh
Next door, central Asian restaurant Osh offers 50% off selected beverages 1pm – 6pm daily – there are plenty of unique cocktails and a wide range of gin and tonics. This is the spot to be as the sun starts to set – their balcony boasts the perfect skyline and sunset perspective.
Stars and Bars
A casual catch up with friends? Check out American sports-bar concept, Stars and Bars, which boasts a bumper happy hour every day between 12pm – 7pm, with 50% off selected beverages.
Masti
For some award-winning cocktails, the Indian-inspired bar and restaurant Masti, has 'Buy one, get one free' deals running on weekdays between 4:30pm – 7pm.
| | | | |
| --- | --- | --- | --- |
| Restaurant | Offer | Time | Location |
| Argentina Grill | 50 per cent off on food and drinks | Daily 1pm – 6pm | North Beach |
| Stars and Bars | 50 percent off selected beverages | Daily 12pm – 7pm | North Beach |
| Osh | 50 percent off selected beverages | Daily 1pm – 6pm | North Beach |
| Masti | Buy one, get one free on selected drinks | Weekdays 4:30pm – 7pm | South Beach |
Shop and Be Surprised…
Simply shop or dine at any of La Mer's outlets and you could win one of 500 prizes totalling more than AED100,000 in value. Just keep your receipt with you while exploring La Mer and you might be selected by one of La Mer's ambassadors.
Enjoy Sun, Sand and Sea at Seascape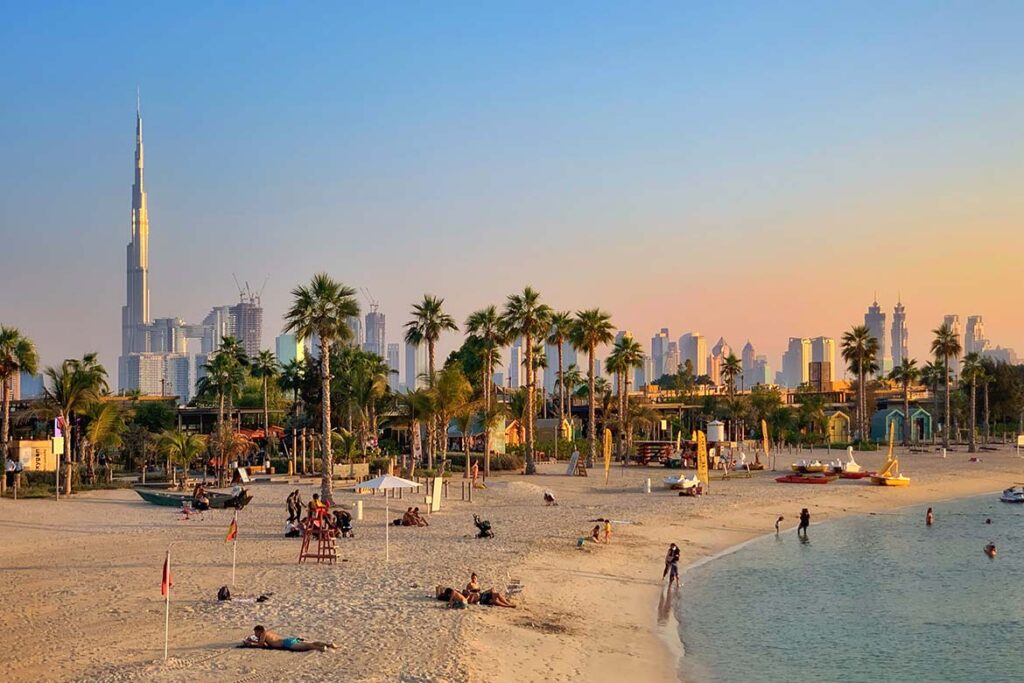 Make your La Mer visit a daycation and spend the day relaxing on La Mer's two beaches with these offers…
Rent a Sunbed Bundle or a Day Room and receive a flat 20% discount* across selected restaurants, cafés and retail stores.
Tuesday is Ladies Day at Seascape – rent one lounger and get another free.*
Spend AED 100 with Sea Breeze and get your parking token validated for 4 hours.*
*T&C's apply
Sunbeds start at 60dhs – click to find out more here.
Plan Your La Mer Visit
At a sprawling 2.5km in length, knowing where you're going is a huge help in navigating the plethora of areas and options at La Mer. Check out the location map below to make finding your way to your destination hassle-free.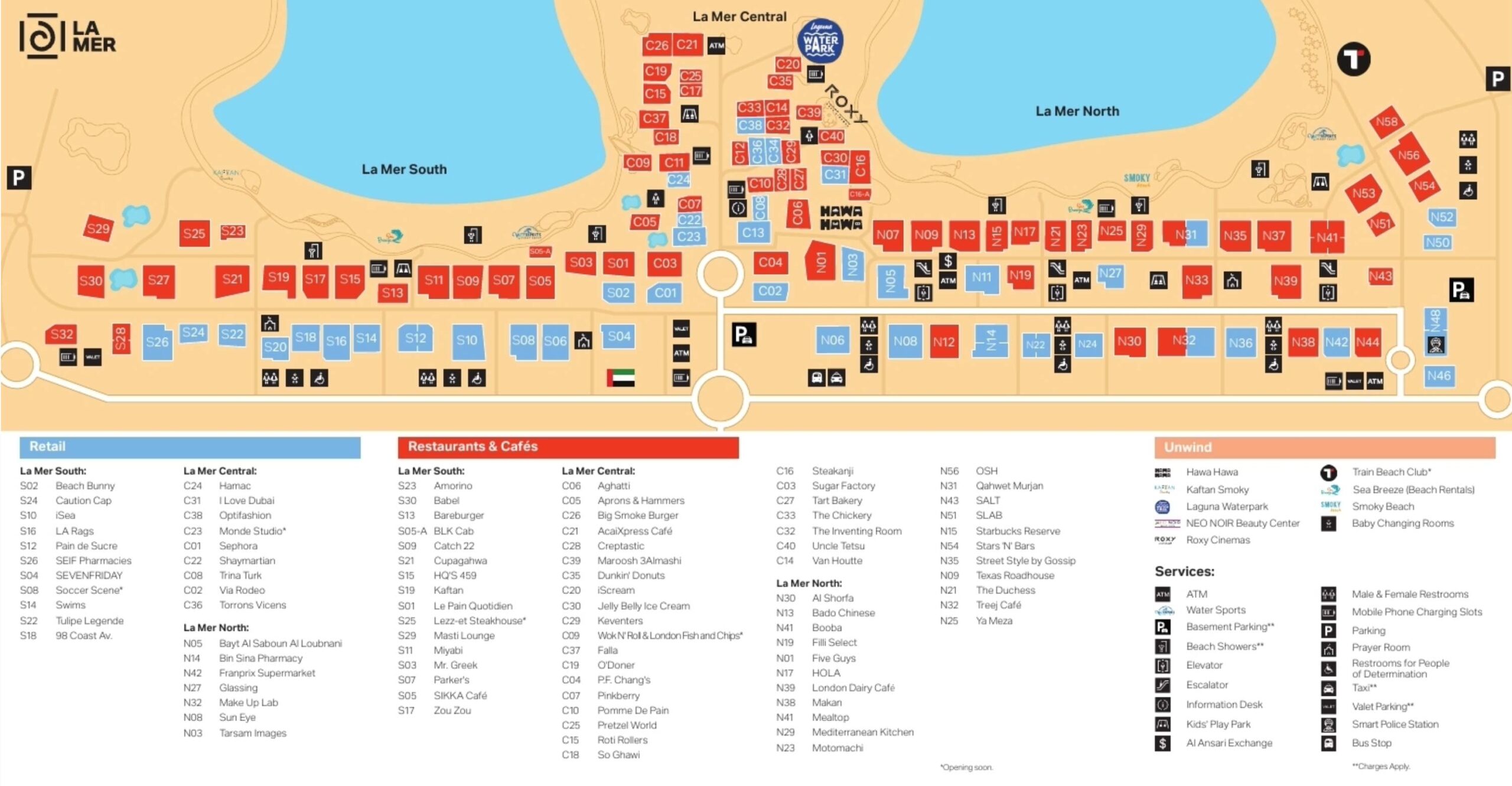 F&B Opening Hours
Sunday to Wednesday 10:00 am to 10:00 pm
Thursday to Saturday 10:00 am to 12:00 midnight