Nobu may have J.Lo Feelin' so good but does it have our love?
We've been to celebrity favourite Nobu a few times over the years, and we've even interviewed the man himself – but until now, we've never fully documented our thoughts on whether we think this upscale household name truly delivers.
The flagship restaurant of the iconic Atlantis the Palm's Avenues restaurant district, Nobu is a stalwart of the Dubai scene at over a decade in residence. While it may not be as big of a celebrity magnet as the famous Malibu outpost, we will say that once upon a time, we did dine next to Jennifer Lopez. Just sayin'. She may profess to be Jenny from the block, but somehow we don't think you'll find your gal Jenny at a Yo!Sushi…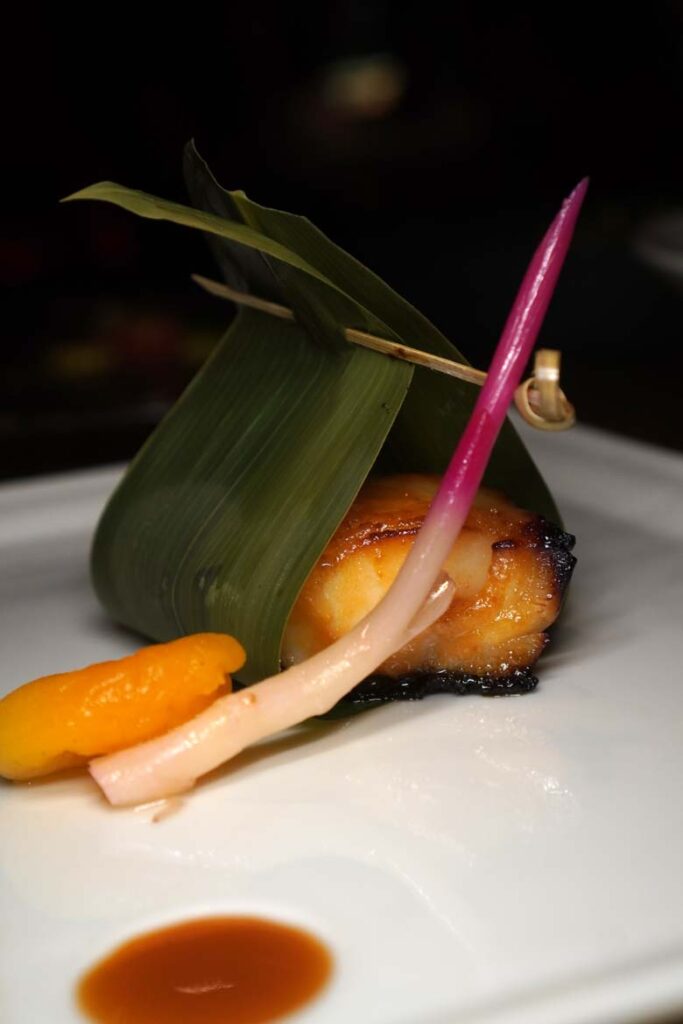 Nobu may be famous for its black cod and luxe sushi, but truth be told, there's much more to the brand. The menu is extensive, much more so than most in this town. We're rather happy to see that since our last visit, a raft of new dishes have been added – listed as Nobu 'Now' on the menu – something that frankly, we don't see enough of in Dubai.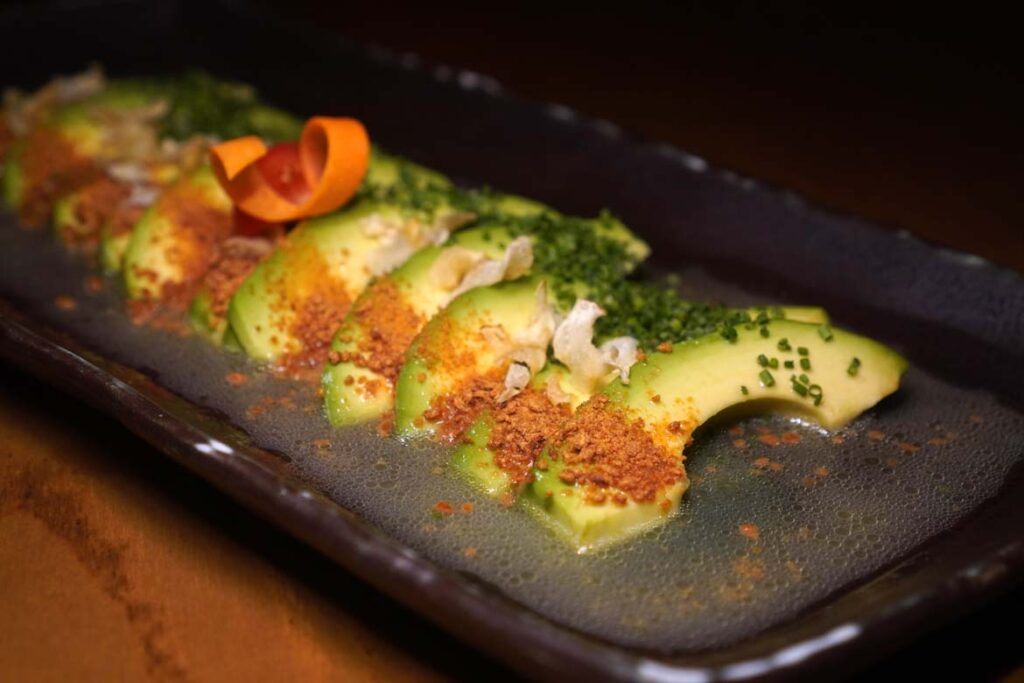 Given that we don't eat seafood (though some seafood was sampled by our dining partner, just for quality assurance sake), one might think it would be difficult to have a full 'Nobu' experience – but we didn't find that to be the case at all. There are plenty of vegetable, beef and chicken dishes on offer if seafood isn't your thing – and we're happy to report they've been treated with just as much love and care as the fishier side of the menu. Our avocado tataki alternative was tangy-yet-umami with its yuzu dressing and powdered miso – and can we give a shoutout to their avocado supplier? Nobu, please let us know where you find avocados this perfect in Dubai.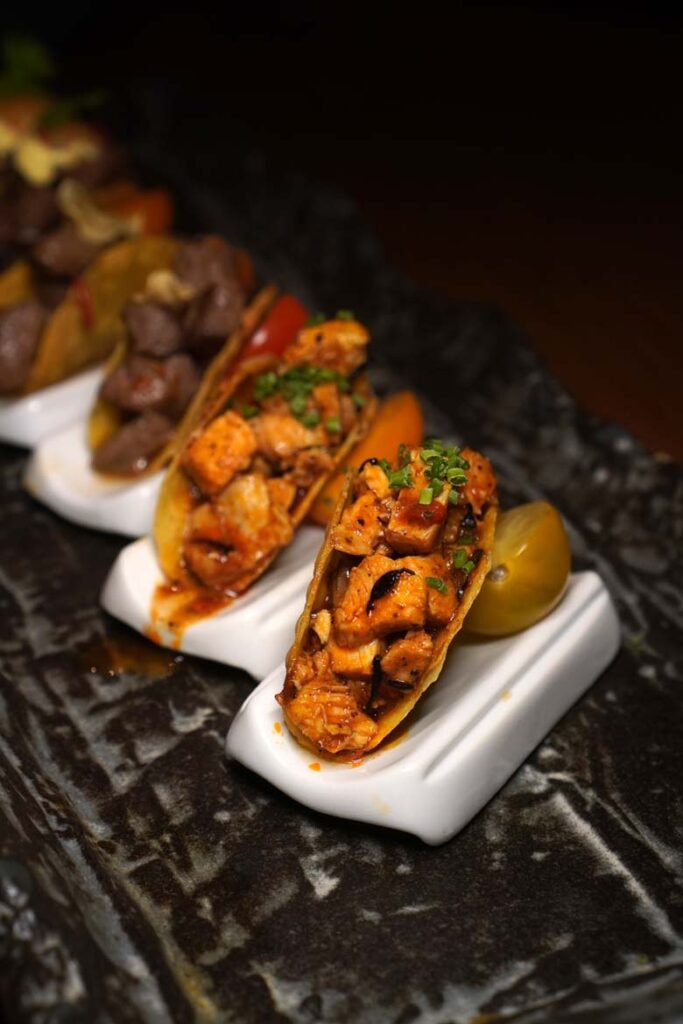 For us, the most iconic Nobu dish is their tiny tacos; what they lack in size, they certainly make up for in flavour. Even if others have jumped on the bandwagon (see Akira Back), these are the O.G. The chicken and Wagyu tacos are a must order and are, naturally, as good as ever – but there's a new kid in town. The short rib taco is soon to join the menu and we think its the best of the bunch. Definitely our new go-to taco. Our only gripe? The price. At 50dhs (chicken) and 60dhs (Wagyu) per piece, these miniature morsels sadly don't come with an equally small price tag. But if you're dining at Nobu, and especially in Dubai, let's face it – you're probably not expecting a cheap night out.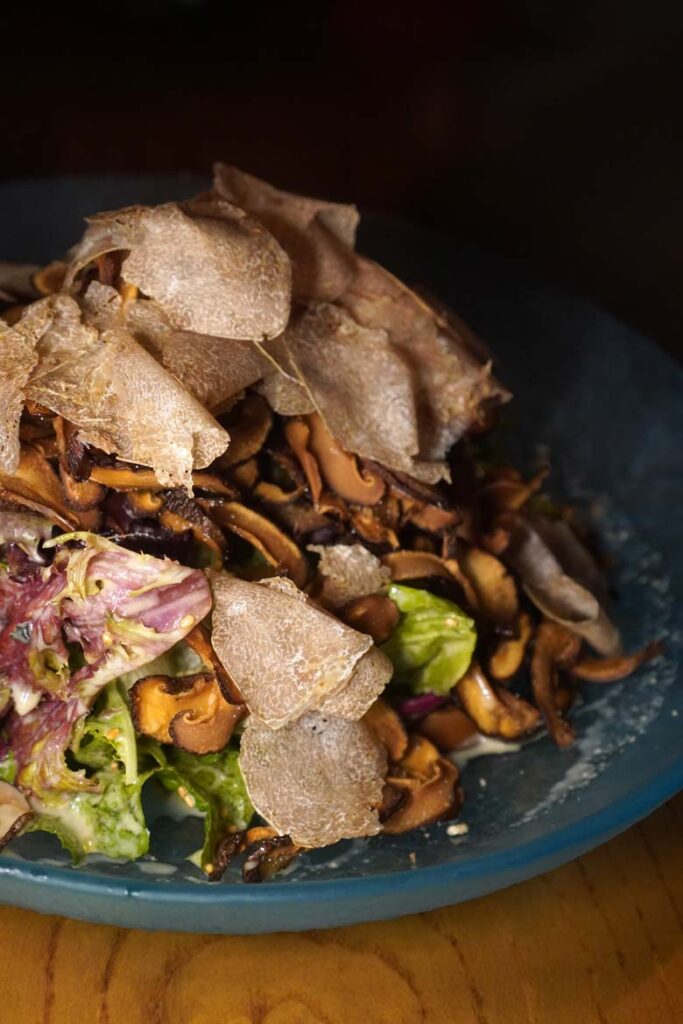 We try another new dish, a crispy mushroom sesame salad topped with fresh truffle, and it's a winner right off the bat. It's light and fresh, yet rich and umami-packed, not to mention huge in size. We definitely recommend this dish.
Nobu's chicken wings (4pcs for 89dhs) are a world away from what we are used to; petite drumettes that have been beautifully charred and served with Nobu's signature miso powder. They're remarkably juicy, satisfyingly crispy and surprisingly flavourful.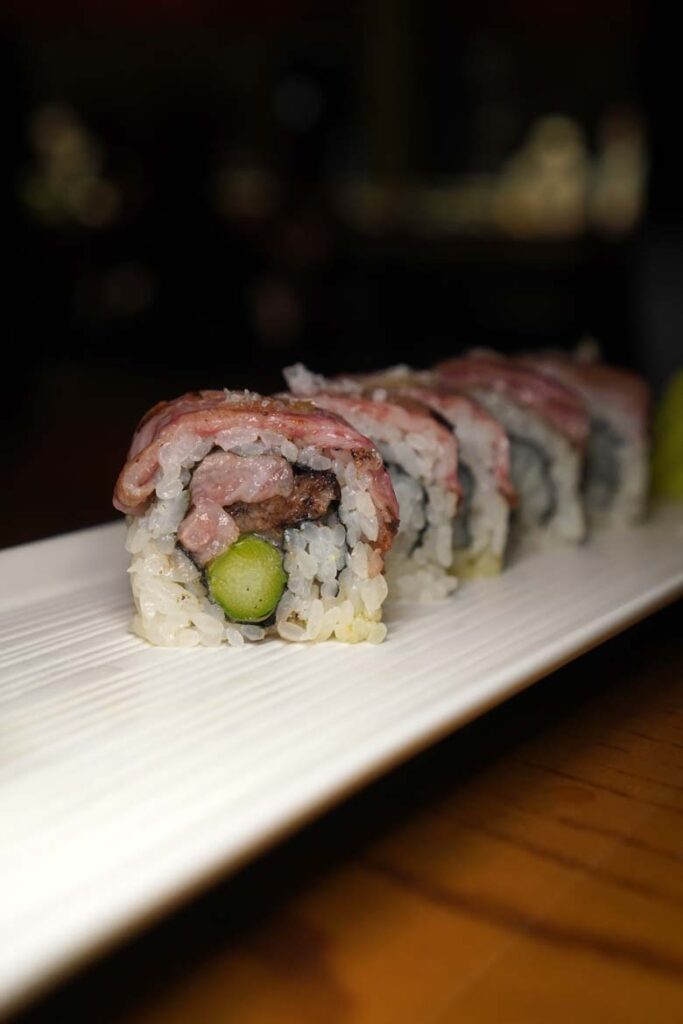 The Wagyu sushi maki roll is good, but we're not 100% a fan of the truffle here – it ticks the box, but if we're honest, it's not quite hitting the standard of what Netsu, 3bk and Reif Othman are serving up when it comes to Wagyu sushi.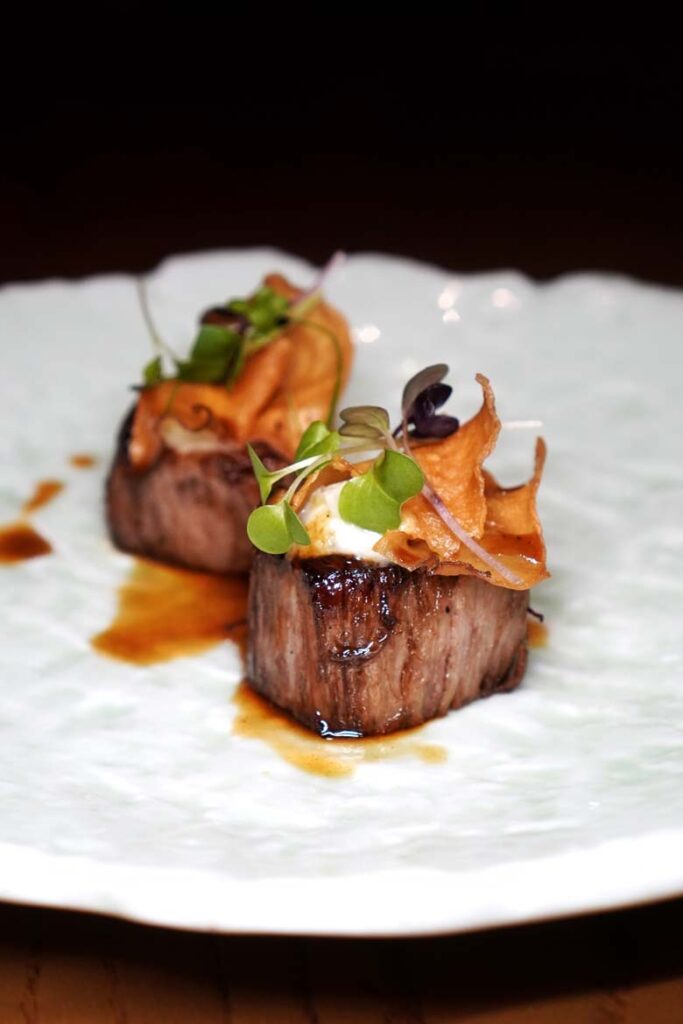 Our tataki of Wagyu topped with seared foie and crispy onions is melt in your mouth – just sublime. This is Nobu luxe at its best. We're about to wave the white flag but for the sake of the review we squeeze in just one bite of another new Nobu dish, and again, it's short rib. The wasabi short rib was absolutely worth sacrificing any remaining stomach space – it's perhaps the most wonderfully unctuous piece of meat we've had the pleasure of tasting in Dubai. A truly fabulous dish.
Even though we stuck to the non-seafood side of the menu, there are easy enough options that we could dine again and not duplicate a single dish (though there are definitely some we'd want to take for another spin – like the heavenly roasted cauliflower).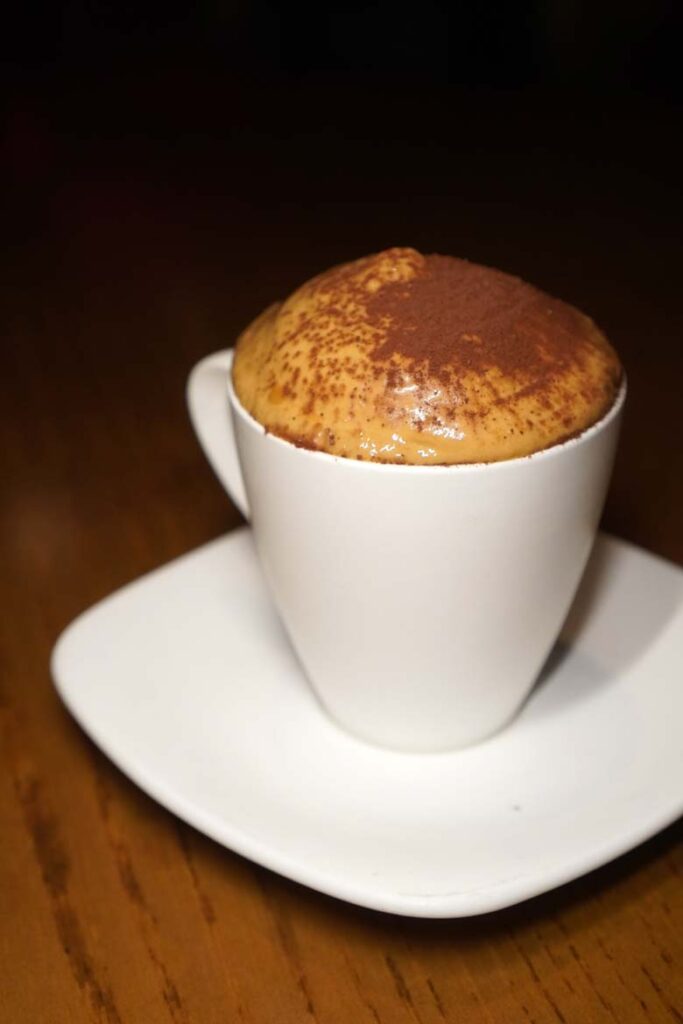 While dessert at Nobu isn't anything crazy, it does exactly what we think most Nobu-goers would want – it delivers big, satisfying flavours and decadent textures. Of course, being Dubai there has to be a chocolate fondant (served here with the requisite matcha ice cream) but our favourite is the miso cappuccino. It's so good we actually finished the whole thing. Now don't take this the wrong way, but the best description we can give of this dish is that it tastes exactly like a McDonald's caramel ice cream sundae. Like, exactly. From the taste to the silky texture of the soft serve and the sticky caramel sauce, it's a luxury doppelganger of one of our fast food guilty pleasures. We're not complaining – though, you might save a few dirhams if you opt for the Macca's version between Nobu visits.
Overall, we truly loved this Nobu experience. Food-wise, we think this iconic venue has never been better. Our only gripe is that we'd love to see a renovation of the interiors, as unless you're dining inside the large red-lit structures (something we haven't done), we just feel the decor feels too pedestrian for the level of the cuisine (Zuma, we're looking at you, too). Maybe once the Royal Atlantis opens, Nobu will get a little spruce up. Do we think it's worth a visit? Absolutely. We can confidently say Nobu is serving up some of the finest Asian cuisine in Dubai, and we'd eagerly return.