The newest opening from the man behind 3 Fils and Goldfish brings the heat to Jumeirah – does it live up to the hype?
If you're a foodie in Dubai, you're no doubt familiar with the name Akmal Anuar. His former flagship, 3 Fils, took out the top spot at the inaugural Middle East & North Africa's 50 Best Restaurants list, and more recently, you may know him for Jumeirah-based sushi & yakitori spot, Goldfish. While both of these venues boast cuisine with Japanese influences, Anuar makes a departure from the Asian theme with his latest opening, 11 Woodfire.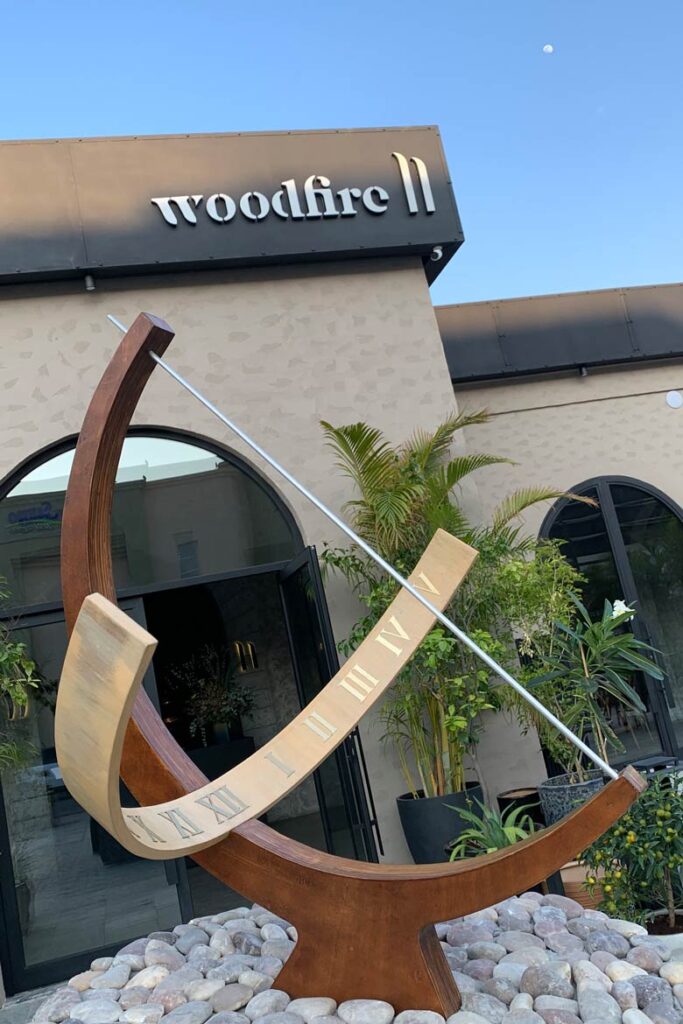 Situated in a grand Jumeirah villa, 11 Woodfire serves up a modern European menu, with flame-kissed meats and seafood being the stars of the show. There are plenty of plant-based dishes too, as well as a short but well-curated selection of desserts that do more than hold their own.
Given its location in a standalone villa, 11 Woodfire is not licensed – but the housemade white 'wine' (we'd avoid the red as it's a tad vinegary) and mocktails are excellent.
Our meal begins with complimentary bread and butter (something we really don't see enough of in Dubai), which tastes far better than it looked at first glance with its pops of caramelised onion. We're also happy to see complimentary filtered water on offer, with our favourite, Antipodes, served as a premium chilled option.
We have rather a lot of dishes we recommend at 11 Woodfire, collected over three visits to the venue – so forgive us if this list is a touch lengthy. We'll divide these into four sections – starters, veges, meat, and desserts.
Starters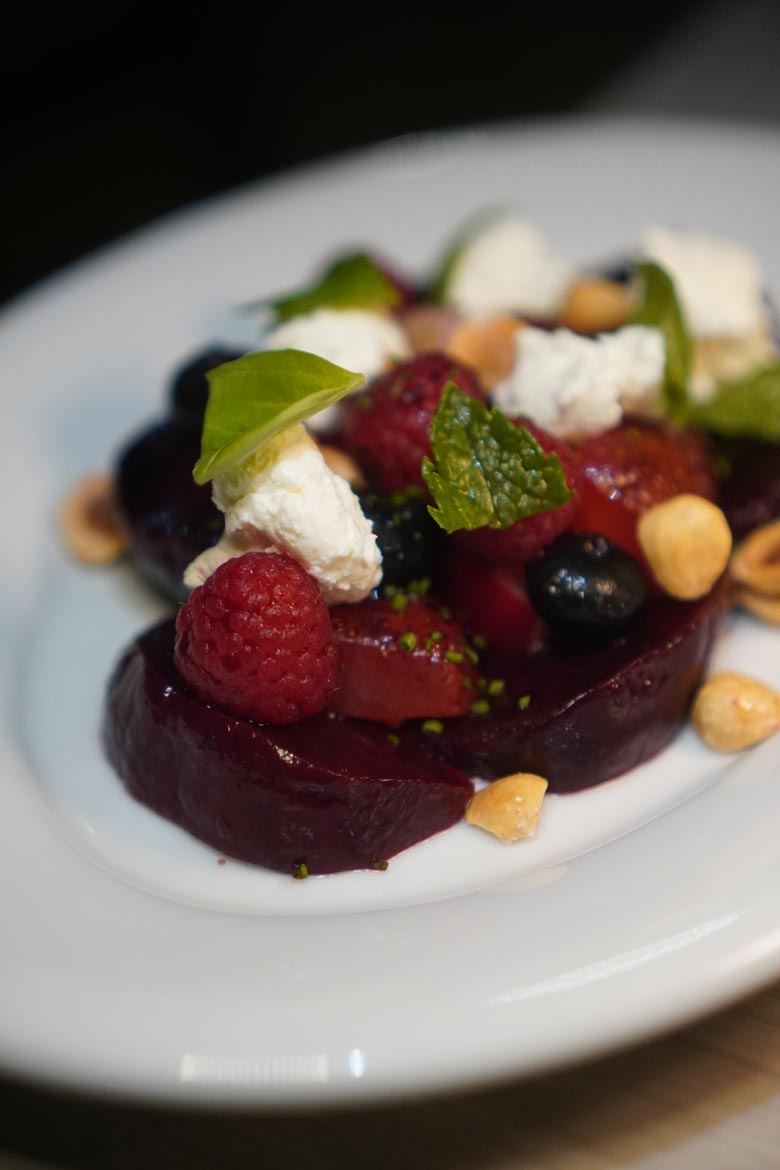 We're a sucker for a good beetroot salad – and this one gets points straight away for omitting our nemesis, goat's cheese, instead going the much more pleasant feta route. With hazlenuts for earthiness and crunch, berries for sweetness and both mint and basil adding herbaceous highlights, this is a winner.
The tartare is creamy, spicy and a textural delight with its chunky dice. No complaints here – in fact, it's got to be one of the very best tartares in town, with one of the very best price points too, at just 75dhs. The chicken wings are absolute bargain at 45dhs, managing to retain an insane amount of juiciness yet still bringing the flame-kissed, almost burnt outer that makes them unique.
Vegetables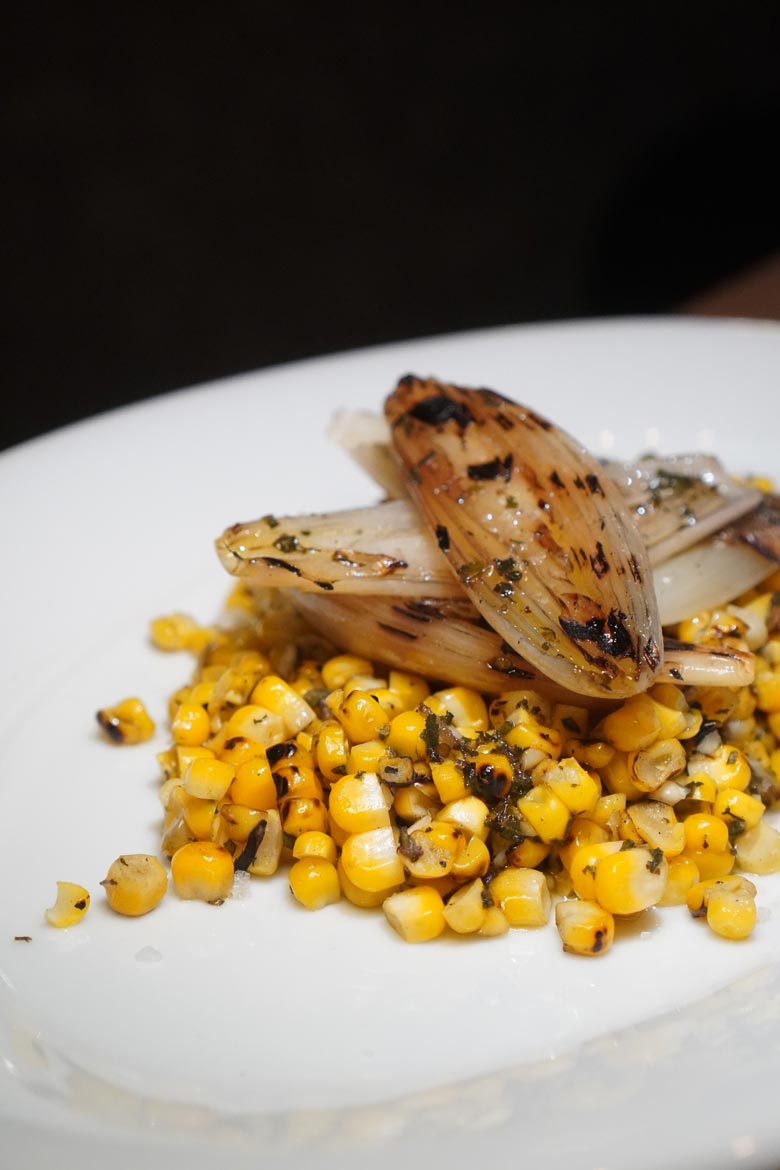 Truly one of the best aspects of 11 Woodfire is its creative vegetable dishes. The banana shallots are intriguing, bordering on polarising, due to the addition of oregano – it's an odd combo, at first…but one that keeps you coming back for more. The parsnip is silky yet comfortingly dense, and while the addition of blueberries may seem perplexing, it works. Anuar's habit of using fruit in surprising ways really comes across as a signature throughout the menu. Our favourite, however, may be the charred leeks – the grapefruit (there's that fruit again), capers and dill are a refreshing foil for the creamy yam puree that forms the base of the dish.
Meats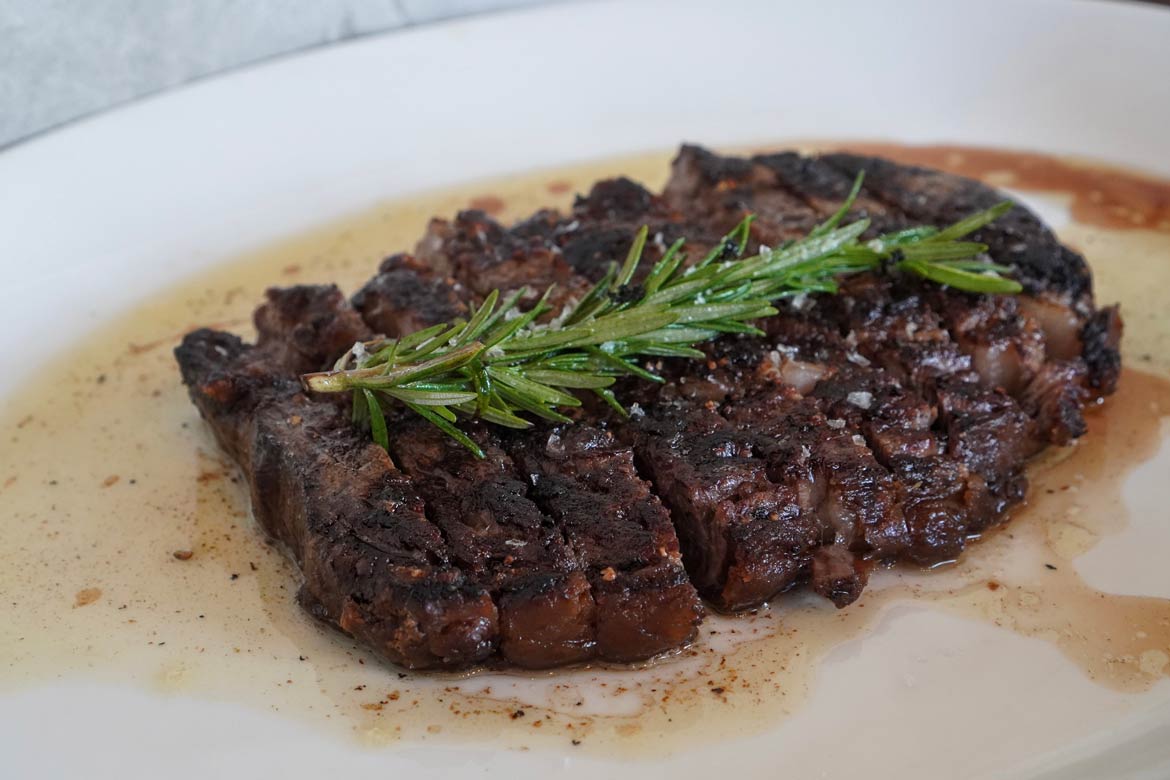 Of course, it would be neglectful for us to omit Woodfire's excellent steaks from this round-up. If there's anything that's going to benefit from 11 Woodfire's fiery flames, it's a good piece of beef. 11 Woodfire's steaks are so good that currently, they top our list of best steaks in Dubai. If you're paying Dubai prices for steaks, you want them to have a decent bark, be expertly seasoned, and cooked to your preferred temperature – something Anuar and team deliver consistently on.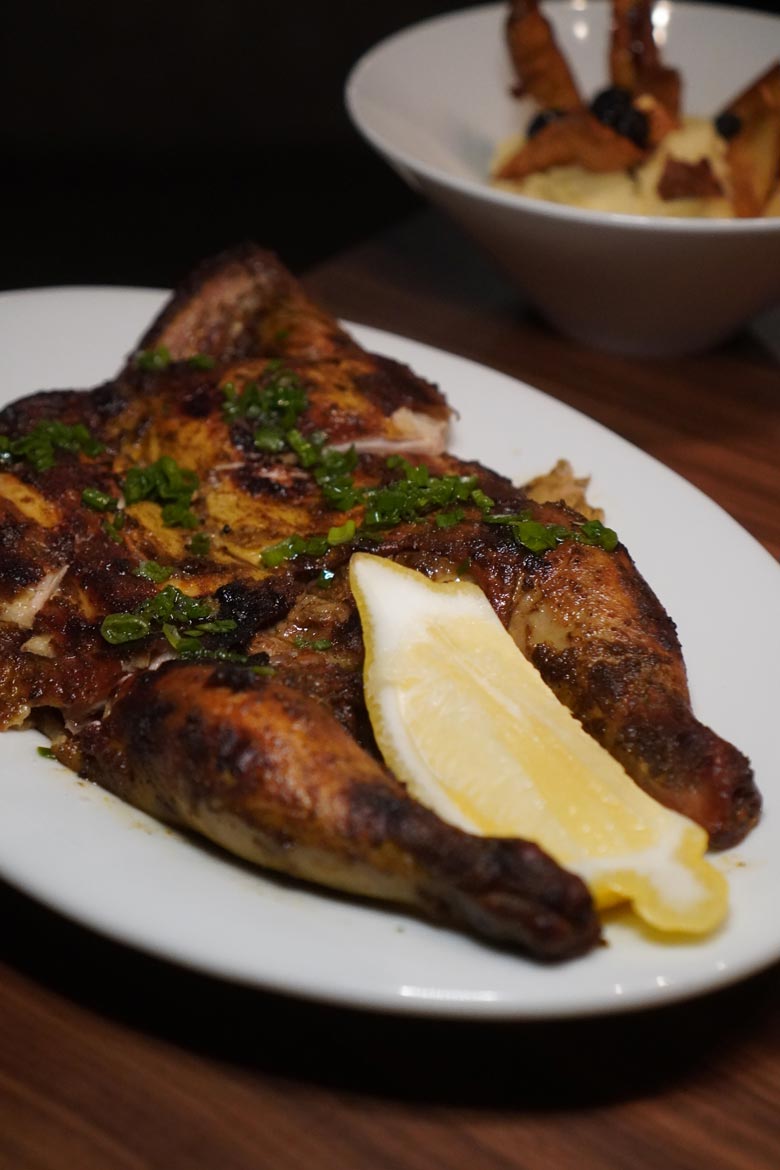 Beef isn't the only protein that shines at 11 Woodfire, however. The crispy duck leg is delectably juicy yet…well, crispy? (Sounds obvious, but not necessarily a descriptor that is oft delivered upon.) Sticking to the avian family, the spring chicken is the sleeper hit of 11 Woodfire's menu. Chicken is never at the top of our must-order list, but this chicken….this chicken! Sensational. Speaking of sensational, there's no other way to describe a new addition to the menu, the lamb ribs. Sweet, sticky, fall-off-the-bone perfection. 70dhs incredibly well spent.
The only meat dish we wouldn't recommend ordering would be the lamb chops (go for those ribs, instead). They were overcooked and bitter, but it's a rare misstep in what is a truly fabulous lineup.
Desserts
Admittedly, 11 Woodfire isn't a venue where you'd expect the desserts to excel, but excel they do. They've kept it simple, and what they do, they do expertly. The 'Sour Fruits' is refreshing and well balanced, the creme brulee spot on, and the burnt cheesecake (available in either a sheep or goat's milk option) with its milk chocolate sauce is a show stopper – just remember to save room!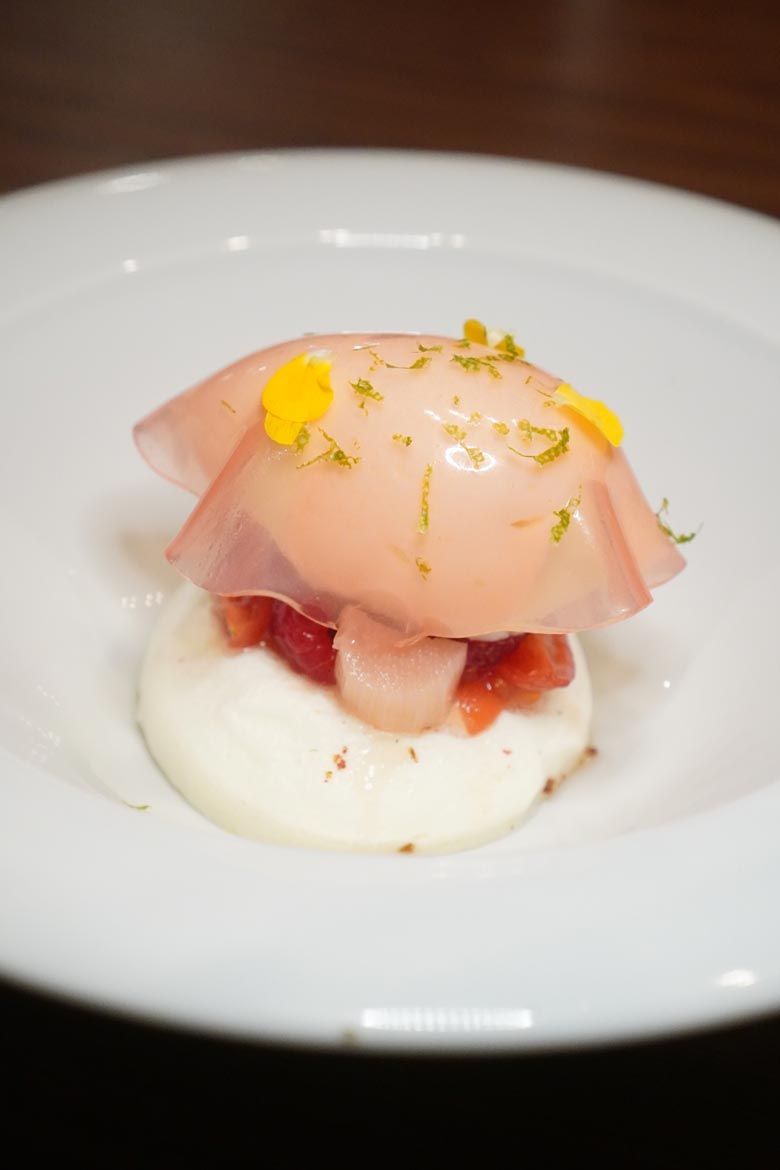 In conclusion, 11 Woodfire may be unlicensed, but what it lacks in 'adult' beverages, it certainly makes up for in its breadth of well-executed dishes. Given the pedigree of Chef Akmal Anuar, this should come as no surprise – but a Dubai establishment that delivers on hype is rare. Their recent menu refresh has rounded out the menu nicely, and their revised prices offer excellent value for the quality delivered. This is certainly, one to move to the top of your must-dine list.