When it comes to luxury, you just can't go past the celebratory pop and fizz of Champagne. We've done a rigorous tasting of the latest releases, and here are the bubbles that had us frothing with excitement!
Splurge…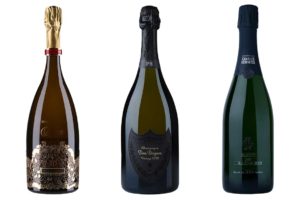 Piper Heidseick Rare 2002 (650dhs)
We'll admit it. We've never been fans of the Piper Heidsieck house. The Rare 2002 though? Oh honey, it changed our minds. This is a simply stunning drop that is as beautiful as the bottle it comes in. This blend of 30% Pinot Noir and 70% Chardonnay delivers lush tropical notes with well-balanced minerality and a hint of creaminess.
Dom Perignon P2 2000 (1500dhs)
Though we're slightly more partial to the 1998, you just can't go past the intense character of Dom P2. Clean yet complex, fruity and mineral, this is just another winner from the legendary house.
Charles Heidsieck Blanc des Millenaires 1995 (640dhs)
Taking the signature Charles Heidsieck brioche notes to the max, this elegantly matured drop adds notes of lemon and intriguing minerality. Delicious.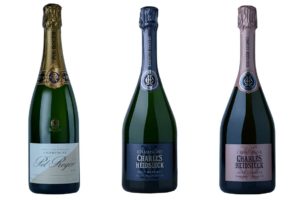 Steal…
Pol Roger Demi-Sec NV (190dhs)
Some people look down on sweeter Champagnes. Here at The Luxeologist, we certainly do not. Every time we pop a bottle of this we are simply blown away at the gorgeously deep nutty, brioche notes with just the right amount of rich sweetness. My gosh, this is good – and a total steal coming in at the cheapest on our list. Try it, you'll be amazed.
Charles Heidsieck Brut NV (220dhs)
This is our GO. TO. Seriously. Stonkingly delicious every time. Lashings of brioche dominate here (can you tell by now that that's our fave Champagne note??) and it just delivers the goods. Every. Freaking. Time. We love you, Charles Heidsieck!
Charles Heidsieck Rose NV (280dhs)
This is a rose with character. It has all those gorgeous Charles Heidsieck characteristics, just it's rosé. Great for a change if you're a lover of the brut. So much body and complexity for a rosé bubbly!
All of the above are available at these quoted tax-free prices at Le Clos when you're travelling through Dubai airports.
What's your favourite Champagne? Let us know in the comments below!