We review Ed Verner's game-changing restaurant, Auckland's Pasture…how does it stack up locally and globally?
New Zealand's fine dining scene has come a long way. When I grew up in Auckland circa late 80's – early 90's, haute cuisine meant the local Chinese restaurant (and honestly, we weren't complaining). Fast forward to 2020 and Auckland boasts a chef's counter restaurant extraordinaire with a mere six seats per sitting, accommodating a total of just 60 fortunate diners per week…that restaurant is Parnell's Pasture.
Helmed by Ed Verner, the man who can do it all (and often did), Pasture has survived the many struggles of being something very avant-garde in a moderately conservative market. It's not been an easy journey for the petite Parnell eatery with big dreams, but finally, it seems to have been accepted for its unique brilliance – local accolades are stacking up. In 2019, Pasture took out Metro Magazine's Restaurant of the Year and Cuisine Magazine's Innovation award, but still, it seems to be a restaurant more embraced by experienced global gastronomes than local diners – on most occasions, the clientele is almost entirely international. These diners get it – perhaps they're familiar with New York's Blanca, Singapore's Burnt Ends, Hong Kong's Aulis, Copenhagen's Relae or Sweden's Faviken. It's not to say that Kiwi fine diners aren't approaching Pasture with increasing curiosity, but it's the international crowd who are recognising the unique value that Pasture brings to modern dining not just on a local scale, but a global one. On most occasions we've dined, we've been joined by visitors from the USA, Hong Kong and China who have eagerly sought out a reservation at Pasture as the jewel in the crown of their New Zealand dining experience.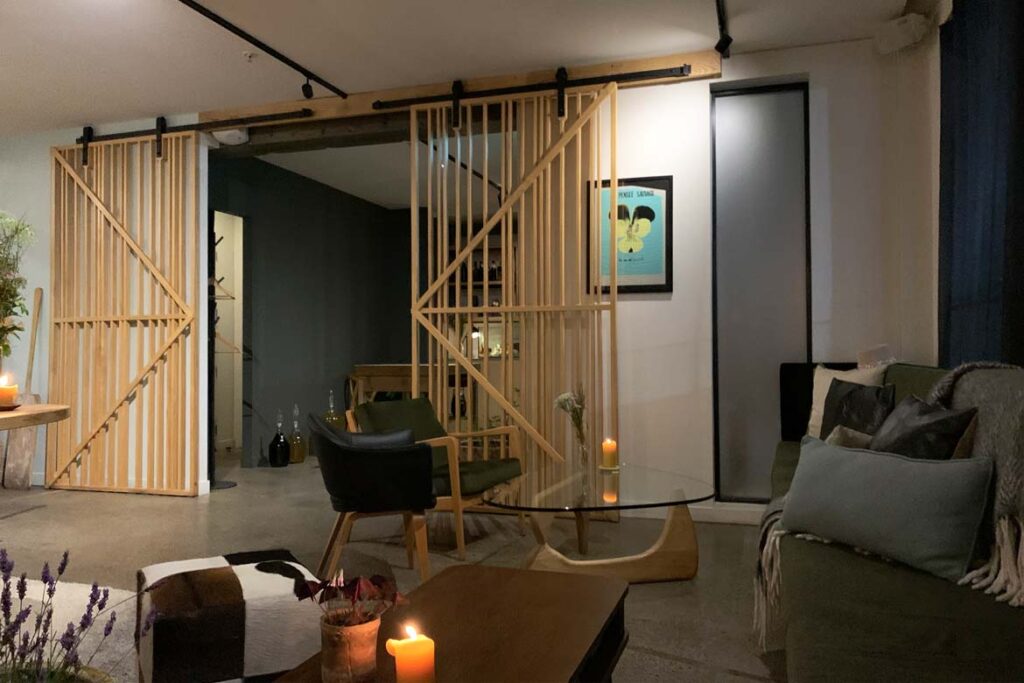 Pasture's intimate environment feels like your own private dinner party, but one with a blazing wood fire, earthy Nordic-chic decor and seriously talented chefs preparing exquisite cuisine right in front of you. The passion that Ed Verner and team bring to the table is clear from the moment the doors open at 5:45 on the dot, beckoning you into their cosy domain with a refreshing welcome drink – on our latest visit, summer herbs from the garden with green tomato, cucumber and gin.
Pasture's summer 2020 menu is comprised of 20 courses and we couldn't be happier to see a long format degustation on offer in Auckland, a true rarity. Some Kiwis might see this number of courses as excessive, but truly, it's not – once you begin, you'll want to devour everything Pasture has to offer (even Alchemist 2.0's 41-course menu is no sweat when it's done right). Chef Ed Verner tells us that when he has new dish ideas, he simply can't restrict the menu to a set number and leave some out. We liken it to the number of songs on an album – when they're good, they're good, so why wouldn't you share them?
It's not just about the food at Pasture, however. The beverage side of the equation gets an almost unfathomable amount of love, and we wonder just where Verner gets the time to create such an immersive pairing experience (he once told us that the non-alcoholic pairing takes a day and a half to prepare). Whether you opt for the alcoholic pairing or non, you'll be equally looked after. Both pairings offer an incredibly well thought out journey, taking the experience, and cuisine, to another level.
Our tasting menu starts with the refreshing duo of golden peach with wild fennel on ice, served alongside a tiny cob of immensely sweet and floral baby corn. Smoked nashi pear vodka with elderflower kombucha accompanies these for those who want a tipple with a kick, or rhubarb kombucha if you're keeping it virgin. All are house-made, of course. Chef Verner knows his way around a Roto-Vap, that's for sure, the device being used to showcase many ingredients throughout the night in their purest form, much to our delight.
Sticky beetroot leather which serves as a wrapper for sweet, pickled rose follows, chased by beans and new season melon in a luscious corn silk broth. It's a broth so elegant yet intensely flavoured that we might just be motivated to experiment with corn silk ourselves. The accompanying effervescent watermelon, green tomato and jalapeno beverage and a stunning peach and white asparagus cocktail work superbly here.
The menu then segues from vegetables into lush seafood, on this occasion John Dory, diamond shell clam, rock lobster and abalone all taking stage. (We'd comment further here but due to a seafood allergy, we'll have to just say that our fellow diners looked like they rather enjoyed the dishes).
Finely chopped courgette with aloe vera soaked in almond milk followed by New Zealand summer truffle and house-made fresh goats cheese gives us a seriously Danish vibe, when finally it's time for Pasture's bread course.
Pasture's sourdough is world-class, the warm bread nestled in adorable cozies made by Verner's father and accompanied by butter that's aged for 1 year and three months – a taste somewhere in between parmesan and blue cheese, so we're told. Paired with Garage Project's 'Petit Mort', this is beer, bread and butter worth savoring.
Pasture's fast-becoming-signature saffron snapper is up next, before a gorgeously delicate dish of woodfired leek and toasted yeast. Leek is hands down one of our favourite ingredients and Pasture's version absolutely does the vegetable justice. Throughout these courses, Verner's eye for selecting unusual natural and organic wines shines, with most coming from the Antipodean region.
The Short rib doughnut nigiri is the replacement for our all-time-favourite Pasture dish – their Pig crumpet. The fluffy-yet-crispy crumpet cooked over the fire topped with unctuous pancetta is nothing short of spectacular, and while we definitely miss our favourite dish, the replacement shows signs of evolving to equal its predecessor (don't worry – we think we're close to convincing Ed that the pig crumpet should be a year-round mainstay).
Now comes the pièce de résistance of the Pasture experience, in our mind at least – the fire-roasted wagyu. Pasture brings in whole cows, utilizing every part of the beast. The open fire is fanned, sparks flying – so hot that the beef fat is alight as it rests in preparation for plating. The current version of the ever-present beef dish showcases its vegetable accompaniment even more than usual, a dice of rhubarb, verbena, aloe vera and green tomato almost stealing the show. It's tough to steal the show, however, from meat this good – every millimeter of fat is a delicacy. We'd be hard-pressed to tell you where we've had beef better than this.
All too soon it's time to move to the lounge area for desserts so the 8:30pm seating can begin their journey. We'll be honest – desserts aren't as much Pasture's forte as the savoury courses, but we love how they push the boundary of dessert norms. You won't find any melting spheres, salted caramel or fondants here, thankfully. We loved seeing sushi rice as part of our first dessert, alongside hay and goats curd, but the sorrel ice cream with berries in chamomile was probably the only course of the night that felt out of balance, leaning too far towards the sour side for us. Drinks remain creative as the meal draws to a close – a superb banana and marjoram vodka cocktail takes us to mashed-banana heaven, while an elderflower mead will delight fans of natural wine vibes. The final course is an incredibly textural slab of watermelon crafted to look like a slice of tuna, created by slow roasting over the fire.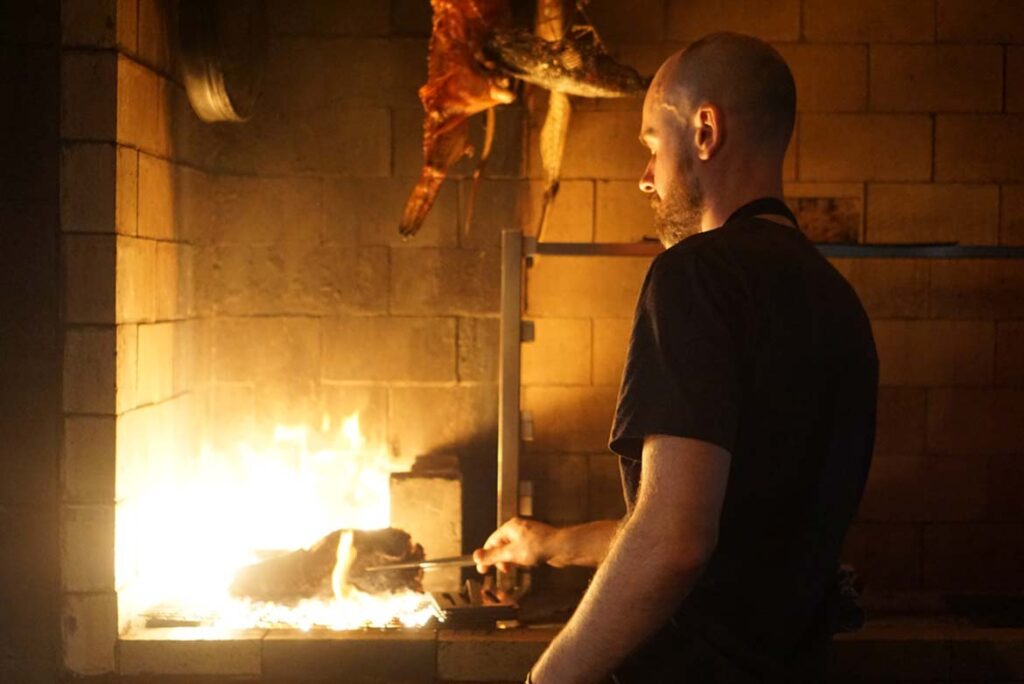 Whether you're visiting New Zealand or you are lucky enough to live in this wonderful country – you absolutely cannot miss the opportunity to dine at Pasture (if you can get a seat, that is). It's hands down one of the best dining experiences the world has to offer – we can't speak highly enough. Is Pasture New Zealand's best restaurant? Quite possibly. If you're visiting from March-April 2020 onwards, you'll also be able to experience Pasture's new cocktail bar, which promises to (we think) be the best New Zealand's seen – these are exciting times for the New Zealand scene indeed. Auckland, you're bloody lucky to have this gem.