The luxury gift guide for that person who is impossible to buy for…
If you are looking to spoil that person with everything or perhaps just want to spoil yourself, we put together a collection of our favourite things to give you a little inspiration. Everything on this list is thoroughly road-tested and approved by us – so we know you won't be disappointed!
For the Traveller
Victorinox Spectra Expandable Luggage
If you travel as much as we do, you need luggage equipped with functionality that's going to make travelling easier – and that's exactly what Victorinox's Spectra Expandable range does. Its sturdy hard-sided construction boasts a top opening design, making accessing what you need so much easier both in the hotel and onboard the plane. The ability to expand both the cabin bags and larger luggage will get you out of any tight baggage situations, and the carry on comes equipped with a fantastic technology insert that will make getting through security a breeze. Read all about the Victorinox Spectra Expandable Luggage here. Available from Jashanmal stores across the UAE.
For the Foodie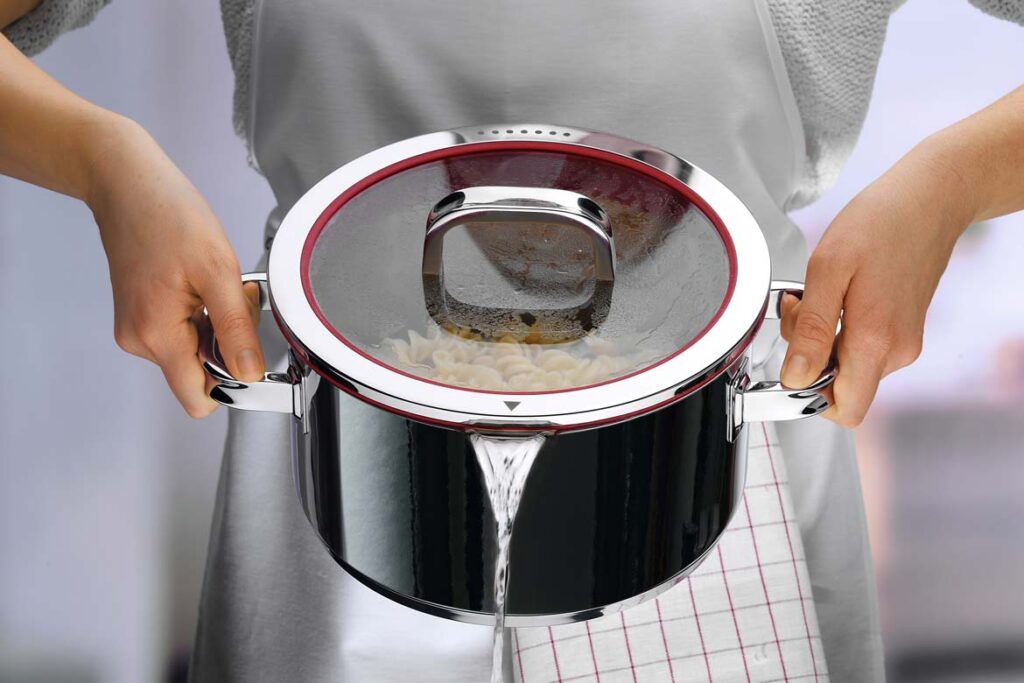 WMF Fusiontec Cookware
Looking to elevate your kitchen game? WMF's Fusiontec range of cookware utilises the latest in manufacturing techniques to create a super durable fusion of ceramic and steel with a 30-year warranty. Read about all the unique features of the WMF Fusiontec range here…

Miyabi Japanese Knives
If you or someone you know fancies themselves as a bit of a maestro in the kitchen, then this will blow them away. The Miyabi range of knives are expertly crafted and are as beautiful to look at as they are to use. So beautiful in fact, you might just want to frame them and hang them on the wall so you can admire the beautiful Damascus patterns (we did). Find out more about why any cooking enthusiast needs this Miyabi knife in their kitchen here.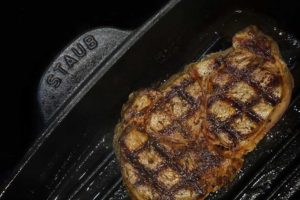 Staub Grill Pans
If you love to whip up a perfectly grilled steak in the comfort of your own home, look no further than this Staub cast iron grill pan. We're obsessed – it's taken our steak skills to the next level and we love just chucking our veges on the grill too – especially courgettes and baby gem lettuce! This is a pan that will last and last and last…
Click here to shop this Staub pans at TavolaShop.com
For the Wine Enthusiast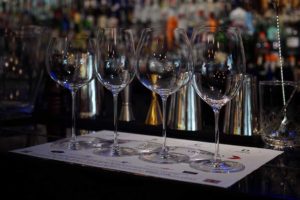 Riedel Glassware
Every serious wine lover simply cannot resist a Riedel glass. Or decanter for that matter. Whether you're just starting your wine glass collection or are as obsessive as us when it comes to drinking out of the finest vessels, you can't go past Riedel. Their varietal specific range has a glass designed to deliver every type of wine you could think of to your palate in the best fashion possible. There's some serious science behind the designs and we've done the taste testing to back it up – Riedel knows what they're doing. Head to your nearest Tavola shop to check out the Riedel range of glassware and decanters.
Champagne, baby!
If we're talking about our favourite things, we simply can't leave bubbles off the list. For bottles that are guaranteed to impress, here are our faves…
Splurge: Piper Heidseick Rare 2002 (650dhs), Dom Perignon P2 2000 (1500dhs), Charles Heidsieck Blanc des Millenaires 1995 (640dhs)
Steal: Pol Roger Demi-Sec NV (190dhs), Charles Heidsieck Brut NV (220dhs), Charles Heidsieck Rose NV (280dhs)
All of the above are available at these quoted tax-free prices at Le Clos when you're travelling through Dubai airports!
For the Mixologist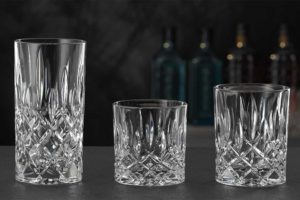 Nachtmann Glassware
Experts in beautiful barware, Nachtmann also hails from the Riedel stable, so really I could just leave this there – you just know it's going to be good. Nachtmann's elegant Bavarian crystal glasses are what you'll see at all of the regions finest bars and restaurants – and using them at home ourselves, we can see why! Elegant as well as durable, these are the perfect gift for anyone who loves to shake things up at home (or stir them). Head to your nearest Tavola shop to check out the Nachtmann range of glassware.
For the Fragrance Connoisseur
We discovered quite a few fragrances that we fell in love with this year, all of which fall into the unisex category.
Here are our faves…
The unisex fragrance delicately balances feminine and masculine, opening with fresh bergamot, neroli and violet warming down into vetiver, blackcurrant, cedar and black amber. Read more here.
This homegrown UAE brand has delivered a stellar range of fragrances that impress across the board. 'Fever' hails from Arcadiaa's Dark Series, and it's deep, rich and intense. Read more here.
A smooth, sensual scent just like the music it's inspired by. If you like sweet, boozy scents with a hit of tobacco, this is for you. Read more here.
New to the UAE, this woody oriental blend boasts luscious layers of roasted almond, rose petals and black amber…we love it. Read more here.
Elegant, refined and oh so sexy, this warm masculine scent plays fresh lavendin and mandarin notes off against a heady base of amber, Haitian vetiver, gray musk and bourbon vanilla. Read more here.
Crafted to mimic the scent of Diptyque's flagship store on Paris' Saint Germain, 34 embodies the essence of years upon years of fragrance sprays seeping into the store's cedar wood walls. It's hedonistic in a Parisian way – understated, yet so unmistakably chic. Read more here.
Home Fragrance
Ambre by Diptique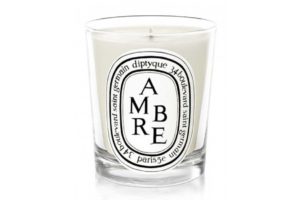 A longtime favourite of ours, Diptique's Ambre sets the bar for classic Amber scents. Accented by our favourite notes of vetiver and patchouli, there's just something about this fragrance. Plus, let's face it – their black and white aesthetic is simply iconic and will look good in any home. Available at Ounass.com (248dhs).
Armani Hotel Burj Khalifa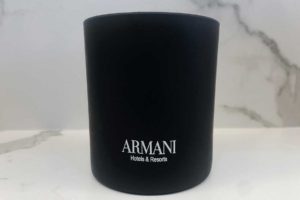 We're a sucker for amazing hotel scents and the Armani Hotel in the Burj Khalifa has one of the best. It's deliciously smoky and oudy and we love being able to recreate that Armani ambience at home. Available from the Armani Hotel boutique.
For Those Who Like to Relax
The Edition Robe by Edition Hotels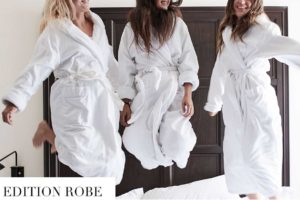 We love a good hotel robe, and possibly the best thing about our recent stay at the new Abu Dhabi edition was discovering theirs! Soft and plush on the inside and deliciously smooth on the outside, this hooded robe leans towards oversized (there's just one size, 'one size fits most' though it's also available in a children's' size) so whilst it might not be the sexiest robe out there, it's hands down the most indulgent. We purchased one straight away and have lived in it ever since!
Available from the Edition Shop or from The Edition Abu Dhabi (290dhs + 5% VAT).