Bring a little of the Maldives home with this recipe for traditional Maldivian curry, as served at Raffles Meradhoo Maldives. Their version is aromatic, mild, and thick with its tomato and onion base.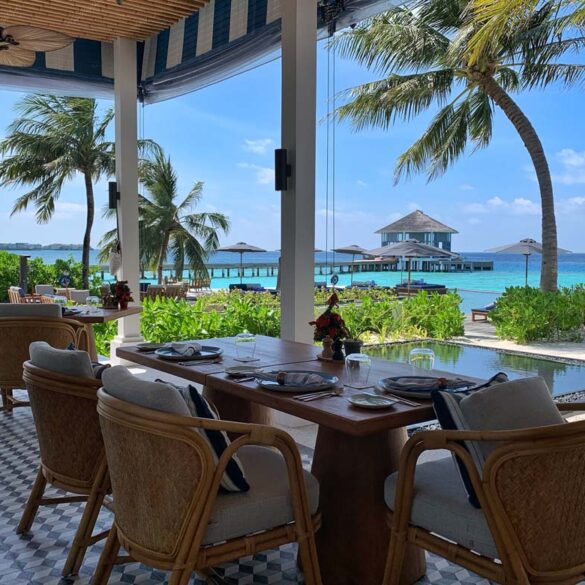 Ingredients
150g Garlic cloves, peeled
70g Ginger, peeled
150ml Oil
2 Onions
1kg Tomatoes, chopped
2tsp Turmeric
2tsp Cumin
2tsp Cardamom (black, green, or preferably, a mix)
1tsp Coriander seed
1/2 Stick cinnamon
5g Curry leaves
200ml Coconut milk
Root vegetables of your choice, such as carrot, potato, cassava, sweet potato
Instructions
Combine ginger, garlic and oil (reserve 3 tbsp oil for the next step) in a food processor and blend or use a mortar and pestle to grind to a paste texture.
Heat the reserved oil in a saucepan, add chopped onion and sauté on medium heat until the onion is transparent.
Add curry leaves and spices, sauté for a further two minutes.
Add 70% of the ginger garlic paste to the pan (the rest can be used on bread/naan etc as an accompaniment) and sauté for five minutes.
Add tomatoes and reduce for half an hour.
Remove curry leaves and cinnamon stick, blend, strain and return to the pan.
Add coconut milk and root vegetables (or meat, if you wish) and cook until tender.
Serve with chapatti/naan bread, white rice and papadams.