The eighth in our series of gourmet recipes comes from Michelin starred Roganic, one of our absolute favourite restaurants in the world, and we'd be lying if we didn't say we were rather excited about this one. You'll find Roganic in both London and Hong Kong – read our review of Roganic Hong Kong here. We are huge fans of all of Simon Rogan's restaurants, in particular two-starred L'Enclume in the Lake District.
Dining in at Roganic during COVID-19
Due to government restrictions, Roganic London is currently not accepting reservations, however, luckily for Hong Kong residents, Roganic Hong Kong remains open at the time of publication (April 2020) – you can book a table here.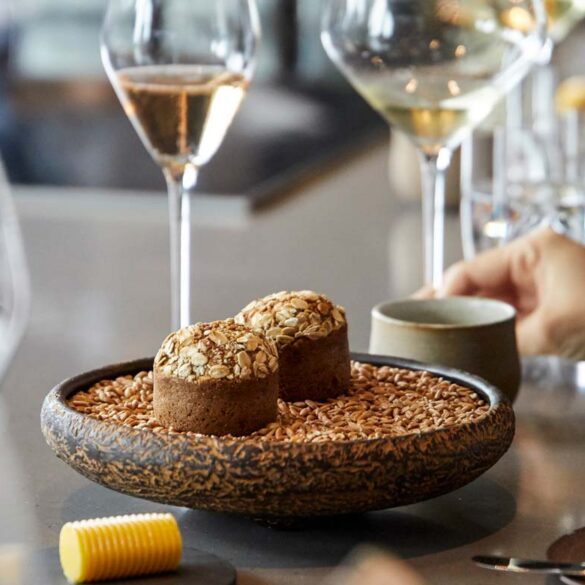 Ingredients
PREFERMENT
110g Wholemeal Flour
24g Oats
180g Buttermilk
180g Water
4g Yeast
------
BREAD MIX
170g T45 Flour
7g Fine Salt
7g Bicarbonate of Soda
30g Butter, melted
25g Golden Syrup
Instructions
1. For the preferment, mix everything together and leave to prove on top of the oven (or a warm place) for 1 hour.
2. Add dry ingredients, melted butter and golden syrup.
3. Spray the moulds, pipe the mixture in then prove on top of the oven (or a warm place) for 35-40 minutes.
4. Spray with water and generously sprinkle with demerara and oats.
5. Bake at 200C fan 3 for 15 minutes.
6. Remove from the moulds and cool on baking racks.