It may be a new entry into the Asia's 50 Best Restaurants list in 2019, but Chef Vicky Cheng's VEA has been making an impression ever since its debut. The young Hong Kong-born chef, who began his cooking career in Toronto at Auberge du Pommier under Chef Jason Bangerter (Bangerter now heads up Langdon Hall, which we hear is superb) the before spending three years honing his craft at New York's acclaimed Daniel, is certainly making waves.
Returning to his roots in Hong Kong to open his first restaurant, Cheng has taken inspiration from traditional Chinese ingredients, dishes, techniques and even songs, fusing these influences with his background in classic French cuisine. It's a combination that has seen VEA quickly stand out from the pack, receiving rave reviews from diners and critics alike.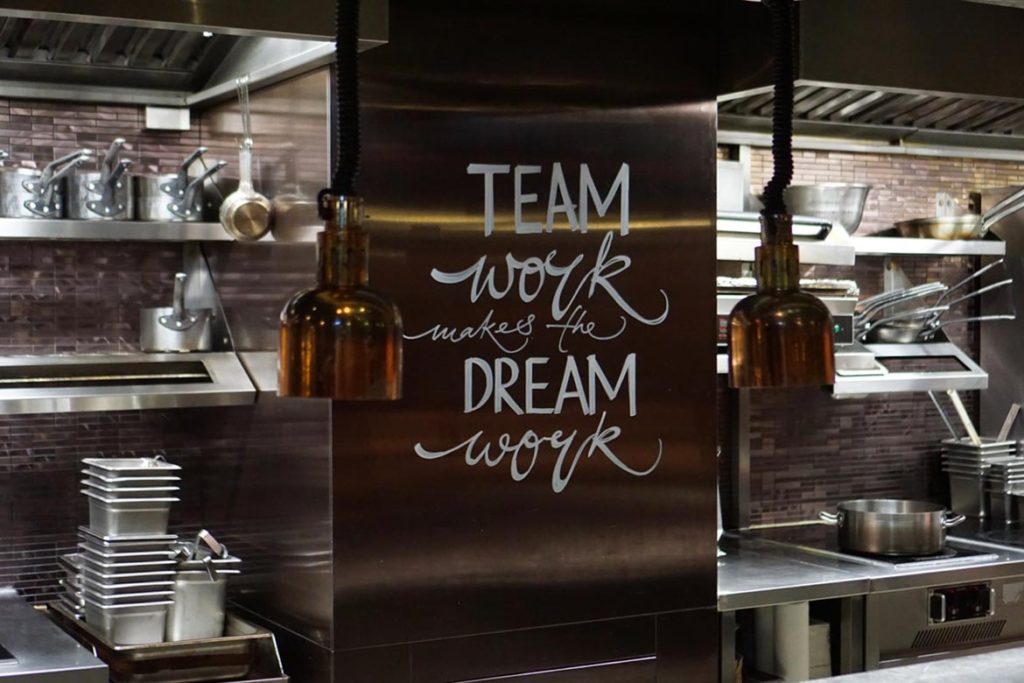 But it's not just about the food at VEA, something that's alluded to even in the restaurant's moniker. VEA stands for 'Vicky et Antonio', the latter referring to Antonio Lai, VEA's chief mixologist. The restaurant places great emphasis on the beverage pairing element of the dining experience and one can choose a cocktail pairing, wine pairing, or a combination of the two to accompany their tasting menu.
Located conveniently in Hong Kong's Central, VEA's design aims to bring you closer to the food and drinks you're enjoying as well as those that are preparing them. The restaurant has been designed to place emphasis on the open kitchen, which forms the centrepiece of the restaurant. Diners are seated at curved bars that frame the workspace, and a private room also offers a window into the kitchen. If you like watching the action, this will definitely be an experience you'll love – be sure to request to be seated at one of the counters, as there are a few regular tables also.
We begin our evening in suitable style with a selection of VEA's favourite Champagnes to choose from. Of course, it's hard to go past Krug, and we select the '06 Perrier Jouet Rose as our second. Both pair superbly with the delicious comté brioche sandwiches served as our first bite, one topped with caviar and one with truffle (for the non-seafood eater). A sweet and smokey quail egg and a selection of savoury snacks follow, each one superb.
Our first cocktail, the rum-based Basil, wins us over with its orange and chamomile notes, as does our first dish. The simply titled 'Tomato' boasts a light-as-air avocado foam resting atop beautiful tomatoes that have been just slightly dehydrated to give texture and enhance sweetness. Nasturtium and shiso from VEA's 29th-floor garden add plenty of complexity to the soft tomato water, with a pop of Chinese lemon bringing freshness.
Our next dish of Kagoshima beef, spring peas and scallion pancake brings together three things we love dearly with great success. We're instructed to fold the pancake and eat it like a taco, but it's certainly not like any taco we've ever eaten before.
The regular menu's seafood course features pan-seared Threadfin (Mai Yau), Chef Vicky's favourite fish from right here in Hong Kong. Served with fermented cabbage, sansho flowers, longan and a sauce made from the cabbage juice and three types of chili, this dish has my dining partner rather excited. Raving, in fact.
A VEA signature, Crispy sea cucumber, is on this occasion stuffed with a mousse made from local female mud crab. The garnish for the sea cucumber changes regularly, and tonight it's sauteed ginger and scallion, dressed with a sauce made from the shell and roe of the crab and thickened with raw egg in traditional Shanghainese fashion (Cheng's mother hails from Shanghai).
A new vegetarian dish of Sweetbread, tofu and mala chili sauce wins over this diner who isn't particularly a fan of sweetbreads, but a word of warning – the lashings of powerful sansho pepper sprouts and Szechuan peppercorns will have your lips tingling quicksmart. This is for those who can handle some serious heat only.
Another signature ingredient on VEA's menu is the Taiyouran egg. It's a Japanese variety where the chickens are fed on a diet of stevia leaves, which gives the eggs their unique sweetness. In our menu, it's served atop Braised daikon with scallion and black truffle, with sensational results. The daikon is braised in a master stock that's around a year and a half old, giving the perfectly seasoned dish a sensational richness.
VEA's tender Drunken pigeon is aromatic and spicy, owing to the house blend of Asian spices with which it's seasoned, and also beautifully sweet, due to being dipped in coconut nectar. Served with a rich, silky jus alongside wonderfully caramelised honey roasted pear and maitake, it's yet another hit.
The simple sounding 'Fried rice' with beef 'char siu' and white asparagus is one of our favourites of the evening. A small yet utterly delicious bowl of rice (flavoured with XO sauce for our seafood diner and fermented Chinese olive for myself) is beaten only by the seriously amazing short rib served alongside. Marinated in a fashion akin to barbeque pork and slow cooked for 24 hours before being finished on a barbeque using lychee wood and Japanese charcoal, this is some stellar meat.
We're loving vegetable-based desserts at the moment and our first dessert, Chinese Celery with green apple and coconut, is certainly one of the best we've had in a long time. Definitely a refreshing and interesting combination. Lotus Seed Paste with red date caramel and sea salt ice cream is another resounding hit, an elegant fusion of east and west…rich, sweet, caramelised and creamy. The sweet and fruity cocktail that accompanies the dessert courses, Mango yuzu with coconut, tea, vodka and gin is a fabulous way to end our evening of stellar beverages.
Whilst we loved our experience at VEA in 2018, we have to say that 2019 VEA is absolutely killing it. The hard work that the team has put in behind the scenes is evident – this is a restaurant, team and menu that has really matured. We can only anticipate that VEA will be climbing the ranks of Asia's 50 Best further in years to come – and we can't wait to taste what VEA has in store for us next.
VEA Hong Kong's tasting menu is priced at HK$1,680.00 per person (+10% service charge). Cocktail Pairing +HK$680 / Wine Pairing +HK$780 per person.