This red curry paste from no.39 on Asia's 50 Best Restaurants 2018 will certainly come in handy in your kitchen. Of course, you can make a classic red curry with it, but you can also use it to make their legendary Kraduk Mu Ob Sauce (Red curry baby back ribs).
You can find almost all of the ingredients you'll need for this recipe at our fave, Kibsons. Their produce is super fresh, has a ton of organic options, is fabulous value and they'll even deliver to your doorstep. They also have lots of hard to find Thai ingredients. Click here to find out more.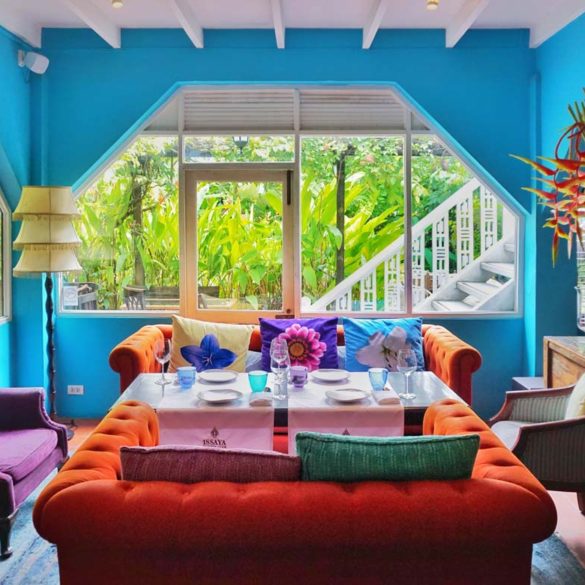 Ingredients
6g coriander seeds
6g cumin seeds
12g coarse sea salt
2g white peppercorns
15g dried red finger chilli peppers (soak in water for 1 hour and then squeeze water out)
80g lemongrass, finely sliced
20g shallots, finely chopped
15g garlic cloves
10g galangal, finely sliced
2g lime zest, grated
1g kaffir lime leaves, veins removed and finely chopped
20g Thai shrimp paste
1 section banana leaf (substitution: aluminium foil)
Instructions
Step 1: In a dry pan, combine coriander seeds, cumin seeds, coarse sea salt and white peppercorns and cook over moderate heat for 2 to 3 minutes. Place the spices in a mortar and finely grind or use a food processor and blend until smooth. Add dried red finger chili peppers, lemongrass, shallots, garlic cloves, galangal, lime zest and kaffir lime leaves and finely grind.
Step 2: Wrap shrimp paste in a section of banana leaf (or aluminum foil) and roast the parcel in a frying pan for 1 minute on each side. Remove shrimp paste from the parcel and set aside.
Step 3: Add shrimp paste and finely grind until smooth.
The curry paste can be stored in an airtight container in the refrigerator for up to 5 days.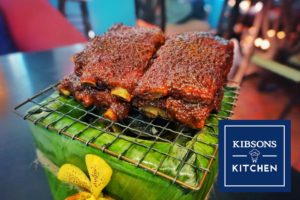 Like this recipe? It's an extract from Issaya Siamese Club Cookbook: Innovative Thai Cuisine by Chef Ian Kittichai. This recipe has been used under permission from Issaya Siamese Club. You can purchase this amazing cookbook for only $9.99 USD on iBooks – click here! It's available on iPhone, iPad, iPod touch, and Mac and contains 81 amazing Thai recipes.