Looking for certified delicious dishes you can have delivered to your door? These are some of our favourites, available for contactless delivery via Talabat.
Our selection of favourites for this edition have an Asian flair, and also serve up some crazy value…so you've really got no excuse not to try these great dishes!
Lotus Root from Carnival by Tresind, 25dhs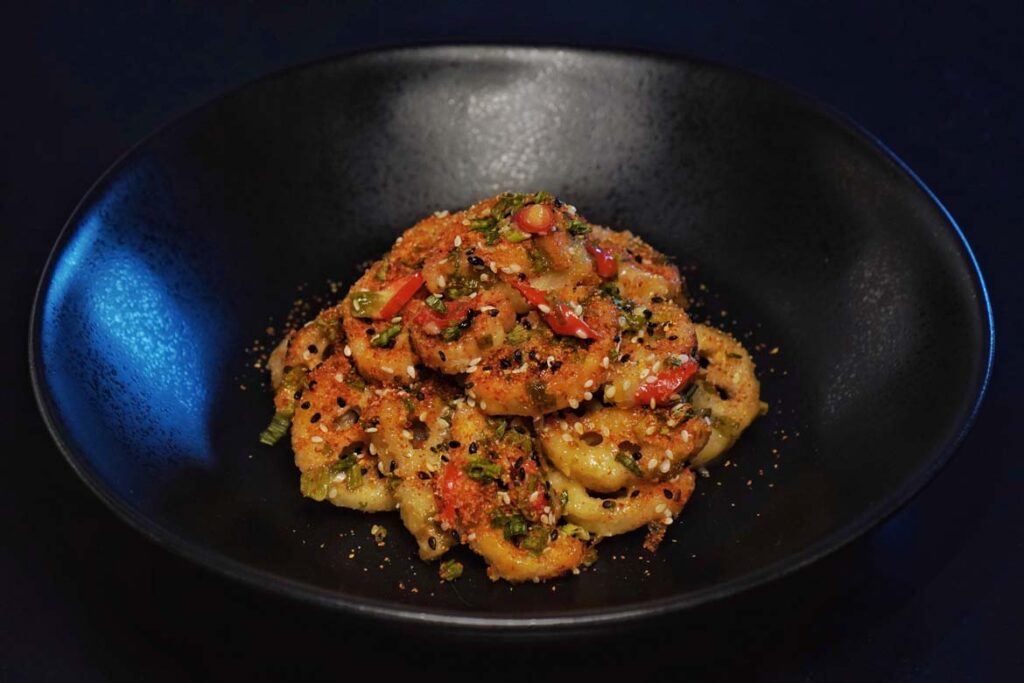 Our cover dish is a new release from one of our all-time favourite restaurants, Carnival by Tresind. Part of their Season 6 menu inspired by Asian flavours, this is lotus root – but certainly not as we know it. We love lotus root, but it usually comes in the form of thin, deep-fried crisps – not the chunky, crispy-yet-chewy nuggets Carnival serves up in this dish. It's sweet, it's sticky, it's spicy…and it's a ridiculous bargain at a mere 25dhs. Prepare to order this dish on repeat!

Chicken Sushi Burrito by Maui Poke, 40dhs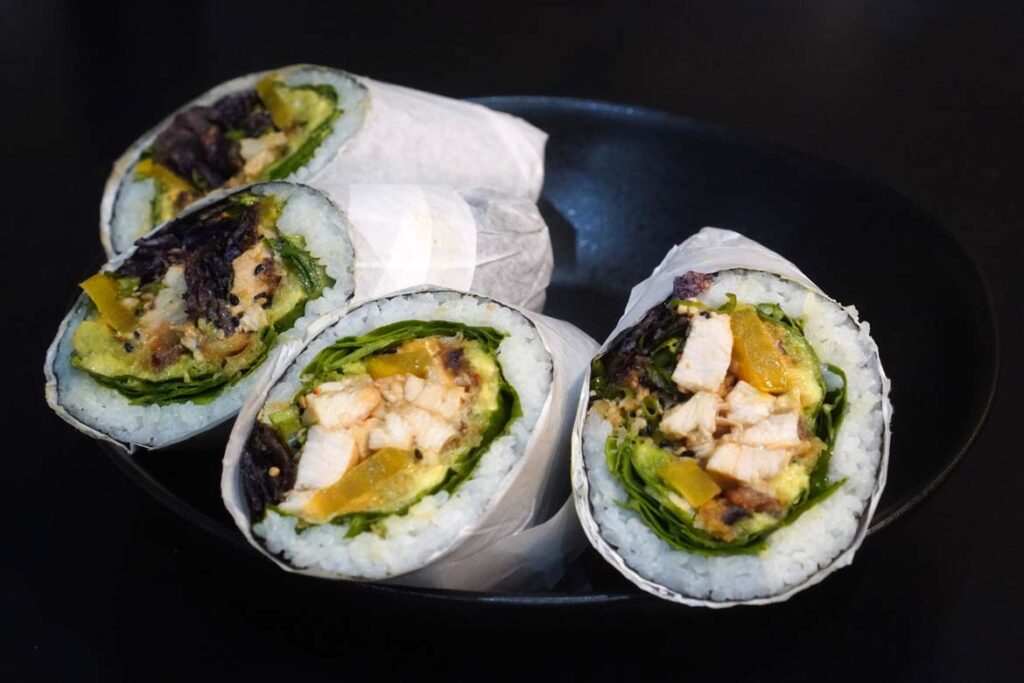 Love sushi? Like burritos? Don't stress trying to choose between the two – we have the perfect solution for you right here. If you've never tried a sushi burrito before, you really are in for a treat – the benefits of this hybrid are numerous. Firstly, the filling to rice ratio is far superior to that of normal sushi – and given that we're all about the good bits, whether it be filling, topping or icing, this is a huge point in the sushi burrito's favour. Secondly, they're much easier to eat than regular sushi. If like us you find yourself making a mess as you eat a piece of sushi in multiple bites (…or is this just us??) then the burrito format means you can take any size bite you want, without losing the structural integrity of the sushi delivery mechanism. Thirdly, the extra space afforded for all that delicious filling means you can get more ingredients in the mix – this version from Maui Poke delivers some serious textural goodness with chicken, spinach, spicy mayonnaise, spring onion, takuwan (that's sweet pickled daikon), blue corn chips, avocado and roasted nuts (we usually omit those). It's all killer and plenty of (the good kind of) filler. This is a serious serving of sushi for just 40dhs.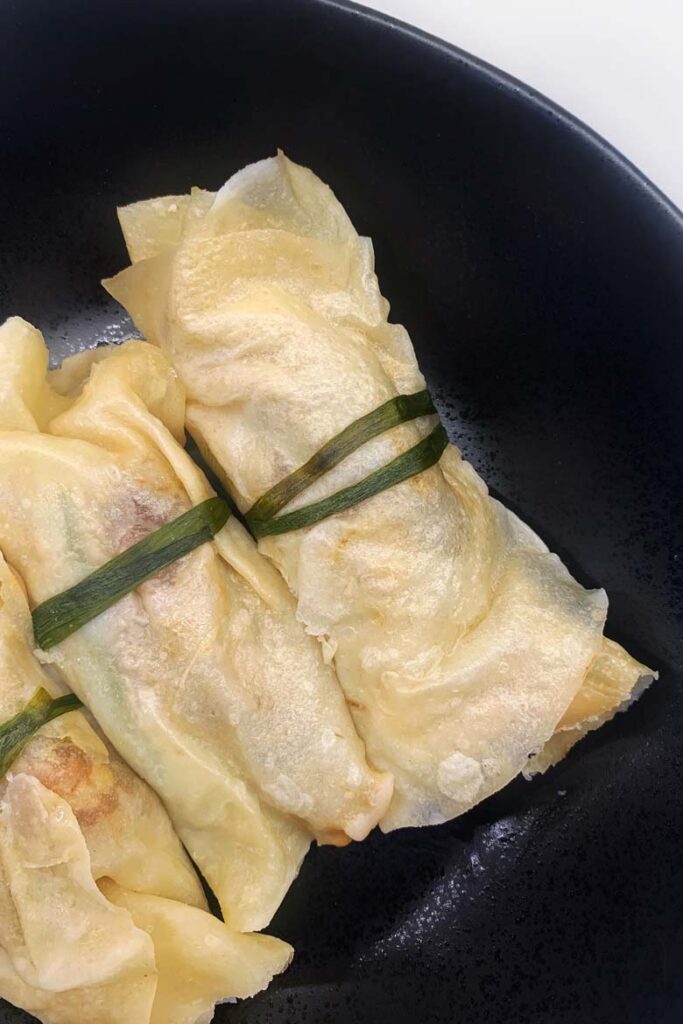 Peking Duck Rolls by Oriental Box, Six for 36dhs
Love Peking duck but just find the whole rolling business too much work? Oriental Box have got your back. These crepe-like pancakes come pre-filled with (a lot of) Peking duck, cucumber and spring onion (though we recommend asking for the veggies on the side if possible so they are still fresh and not cooked) making for the easiest way to feast on this tasty favourite. Served with plum and sweet hoisin sauce, we were shocked when the serving arrived as six (rather large) rolls for a crazy 36dhs. This has got to be the best value way to indulge in the Chinese classic that we've seen in Dubai.

Chicken and Corn Soup by Din Tai Fung, 23dhs
A soup, you may ask? …Really? Hear us out. Yes, this may be a humble soup, but it's by Din Tai Fung, so you just know it's gonna be good. We wouldn't usually order a dish like this, but we tried it as part of Din Tai Fung's 'Meal for 2' package and now, we're sold. This ultra-thick soup is jam-packed with corn, chicken and egg, and while it's delicious as is, we like to add a bit of the DTF soy/vinegar mix or chili oil to add an extra umami kick. This is a soup sure to cure any ails and fill any stomach. Try it once and just try not to crave this Chinese comfort dish!

Disclaimer: This article is kindly sponsored by Talabat. All opinions are honest and wholly our own. Many calories were ingested in the creation of this article.