Think cruising isn't for you? Think again…Celebrity Edge might be just what you're looking for for your next vacation.
It's been over fifteen years since we've set foot on a cruise ship, and while we have fond memories of running amok with a magical card that gave us access to all the pizza, ice cream and video games we could want, we'll admit cruising hasn't been high on our travel agenda of late. Cruising has always had a bit of an image problem, long thought of as the domain of families and most predominantly, senior travellers. It's easy to see why it's a favourite of these types of travellers – being able to move from destination to destination without having to repack or organise transportation from A to B certainly takes much of the hassle out of travelling, especially if you have limited mobility or have unruly toddlers to herd.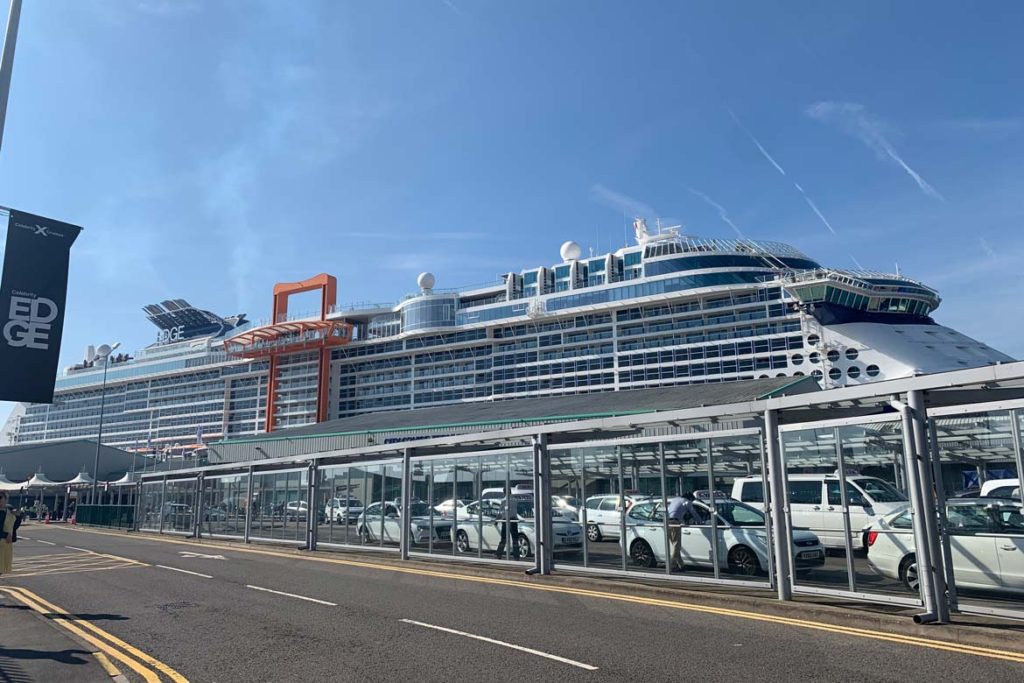 Given that I absolutely don't fall into the typical cruising demographic (as we've known it, anyway) you might wonder why on earth I'm writing about it – and the answer is Celebrity Edge. It's a game-changing new breed of ship from the Celebrity Cruises arm of Royal Caribbean, and it's here to challenge all of these preconceived notions about cruising. Celebrity Edge, which sailed its first season in the USA and Caribbean, has now arrived in Europe for the summer season and we're boarding her inaugural European voyage to see what all the fuss is about.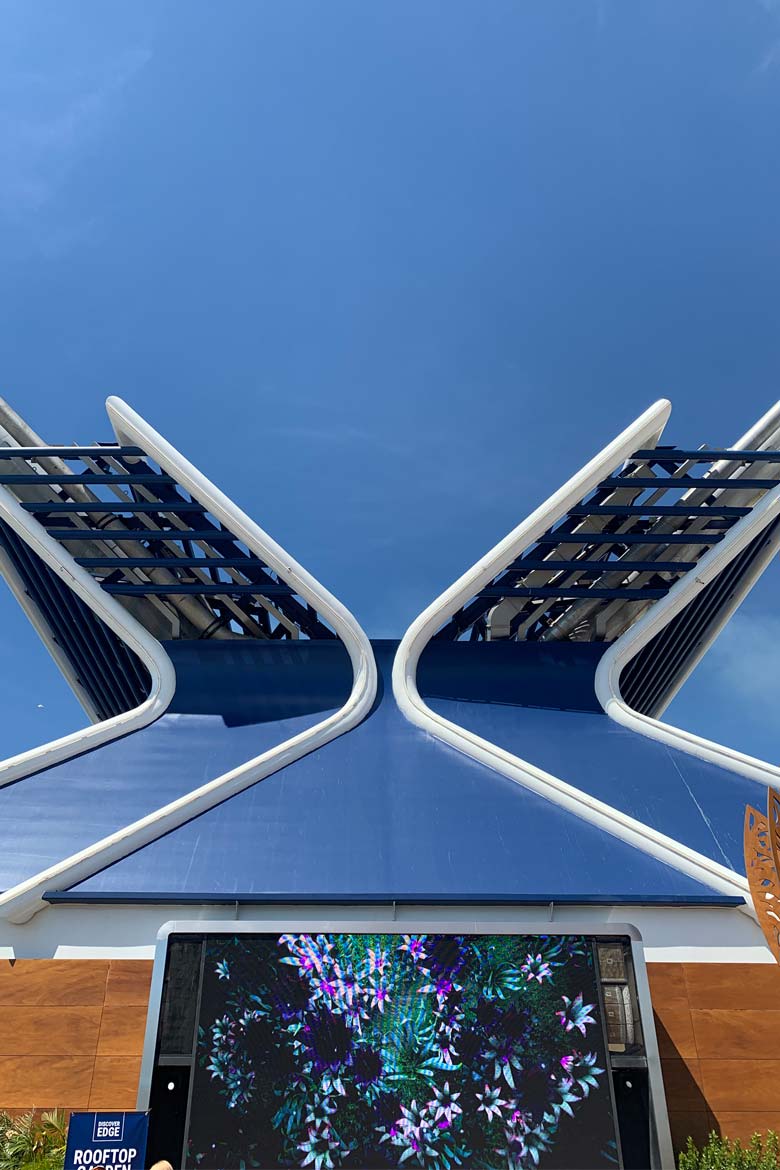 This ocean-borne behemoth is all about challenging stereotypes, starting with its modern, luxurious decor. The suites, staterooms and much of the public areas of the ship have been designed by British interior designer Kelly Hoppen MBE – ok, we'll admit we hadn't heard of her before our voyage, but it seems she's quite the big deal amongst design aficionados (and those three letters at the end of her name are a pretty good endorsement too). The suite fit-outs are as good as any you'll find at a luxury hotel on solid ground – we have to say, they've done a great job bringing the luxury feel to what is an environment full of design challenges.
Forbes called it 'the most anticipated ship in a generation' and the awards bestowed upon Edge since its launch have been numerous, including 'Best New Ship' by Cruise Critic (yes, it seems there are quite a few cruising-specific magazine titles – this cruising thing is serious business). There are four room types available, though to call some of them merely a 'room' would be an insult.
We spent the voyage in an Aqua Class stateroom which clocks in at 202 sq. ft. (Veranda 42 sq. ft.). Aqua Class rooms come with the advantage of having an 'Infinite Veranda', a concept unique to Celebrity, that opens to the ocean (the top half of the window is able to be mechanically lowered), access to The Sea Thermal Suite and an extra restaurant, Blu. These rooms are equipped with Celebrity's deliciously comfy and spacious eXhale™ bedding, featuring luxury king-sized Cashmere mattresses and are definitely both comfy and cosy. The bathrooms, which feature CO Bigelow toiletries, are spacious and rather classy, equipped with a shower that offers multiple options – standard, rainfall and horizontal jets.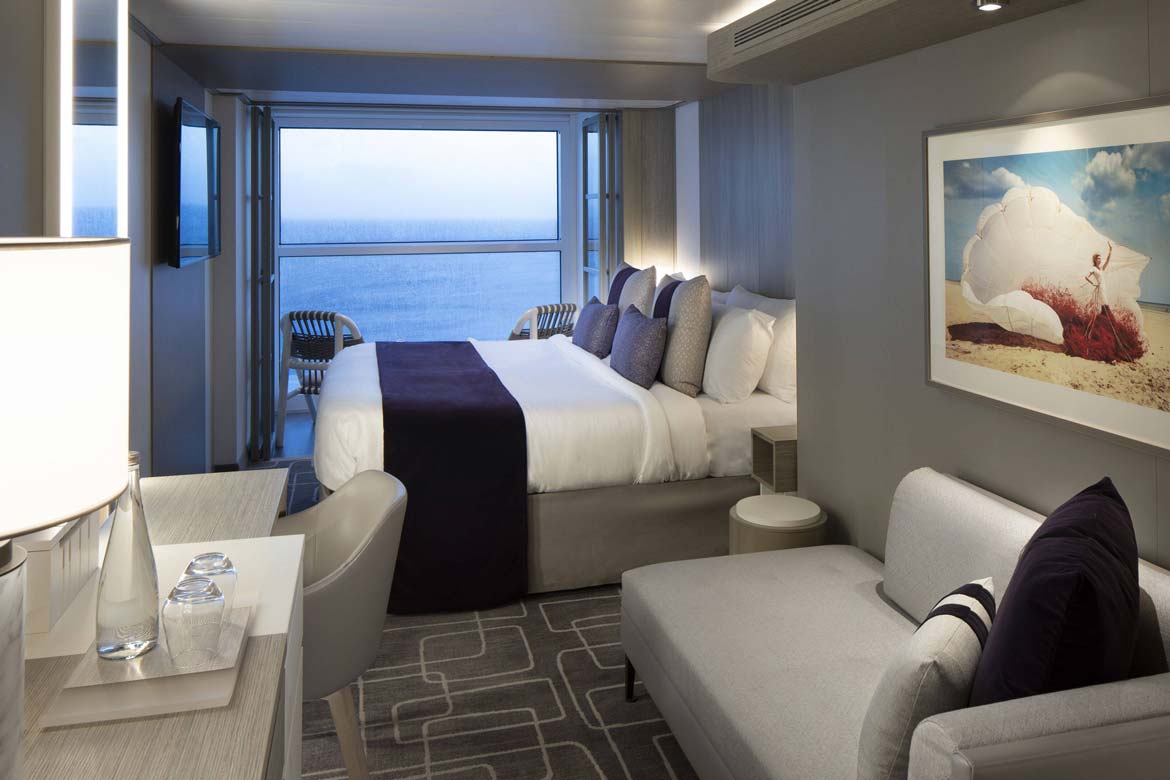 Dining is also a big part of the Celebrity Edge experience. The F&B package is a little confusing even for us, so let's start with the basics. Dinners are offered at four main restaurants – Normandie (French), Tuscan (Italian), Cosmopolitan (American), and Cyprus (Greek). Each follows a common menu that changes nightly but also offers regional specialities specific to their own theme in addition to these. You'll be assigned one 'home' restaurant and can dine at any of the other three upon request. As with typical cruise dining, early and late sittings are available. Three cafes and a poolside eatery, Mast Grill, are also included in your fare.
Aqua Class guests are able to dine at Blu in addition to these four venues, and Suite Class guests have the privilege of access to Luminae at The Retreat®, Celebrity Edge's highest-rated restaurant.
We found our favourite dining experience was at the speciality dining steakhouse, as we admit experienced foodies may find Blu a little old fashioned (it was for our tastes, anyway). Eden, the 'theatrical' restaurant, was of a good standard but not exceptional. Our group was pleasantly surprised at the quality of the buffets, however (something you won't often hear us say). We expect the level of cuisine to rise as Celebrity expands its chef partnership program with the likes of Daniel Boulud very soon.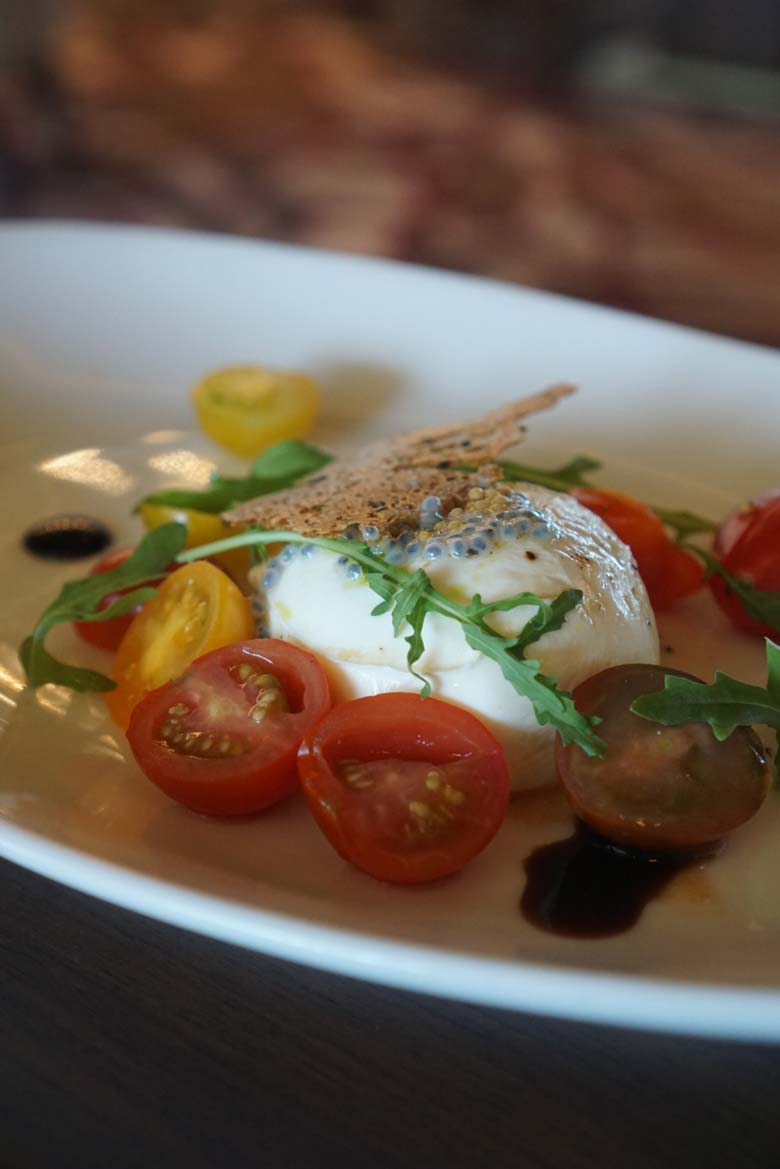 Being that we're somewhat new to cruising, we found all the inclusions, terms and conditions a little hard to find clearly listed out. Here's what we're been able to research for you…
All bookings include breakfast, lunch and dinner at the main four restaurants and complimentary cafe restaurants. Speciality dining comes at an additional cost and Aqua class guests will have access to Blu, while Suite class guests will gain dining access to Luminae. Soft beverages are included.
Aqua Class and Suite Class guests also get access to Celebrity Edge's impressive spa facilities. Feeling stressed or in need of a detox? Why not take their Crystallarium, Himalayan salt room or infra-red sauna for a spin? You'll no doubt be feeling zen (and rather spoilt) in no time at all.
When booking your cruise, you'll have the choice of whether to go bare-bones (probably best for teetotallers) or to choose two or four 'perks', of which the options are: classic beverage package, service tips included, $150 per person onboard credit, unlimited wifi. Go for the four perks all-inclusive option and you'll be upgraded to the premium drinks package. Depending on the amount of time you'll be spending at sea, those beverages may add up – we recommend all-inclusive for the most stress-free vacay.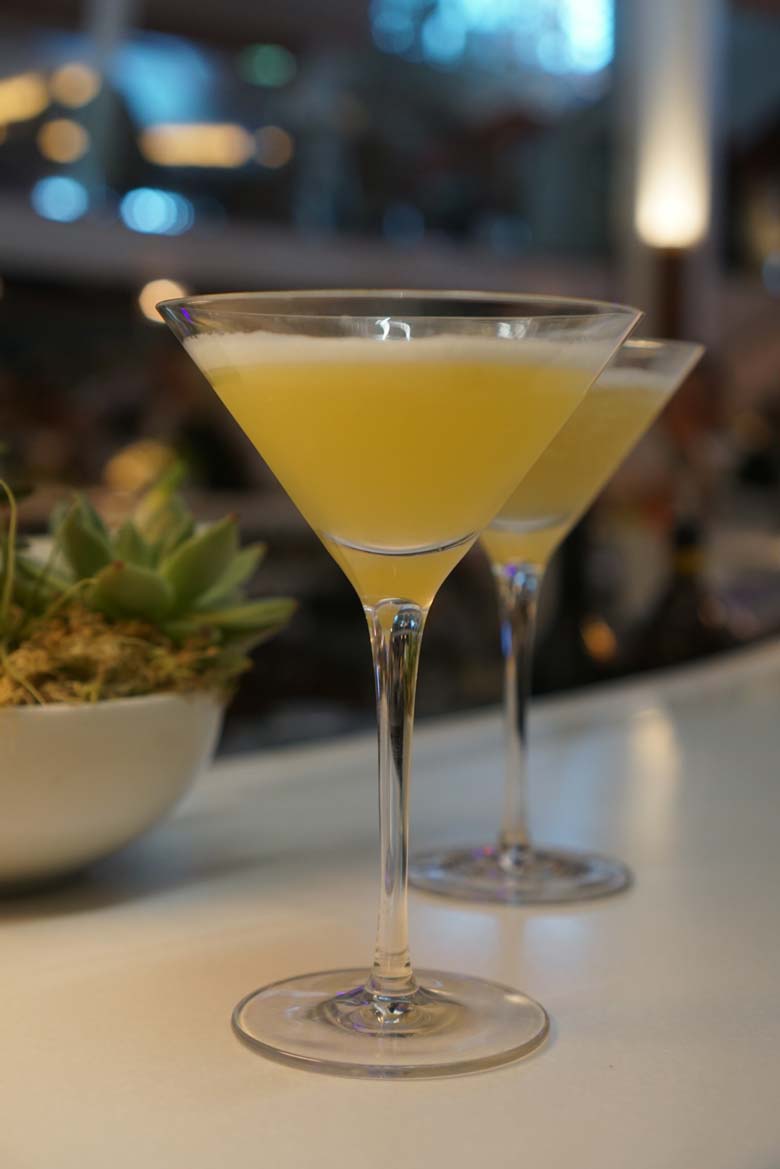 What exactly do these beverage packages include, you might ask? We found this explanation in the terms and conditions…"Classic beverage package option includes beverages up to $9 per serving, all soda selections, fresh and bottled juices, premium coffees, teas and non-premium bottled water, and server gratuities (amount based on gratuity guidelines). Classic non-alcoholic beverage package includes all soda selections, fresh and bottled juices, premium coffees, teas and non-premium bottled water and server gratuities (amount based on gratuity guidelines). Premium beverage package: Enjoy our entire selection of fine craft beers, top-shelf spirits, premium cocktails and wines-by-the-glass up to $15 per serving. Indulge in unique craft cocktails, extra-large martinis, even top-shelf and speciality cocktails. Plus, with purchase of this Premium Package, you can enjoy a 20% discount on all wines by the bottle purchased on board, even our prized Reserve Wine list and Rare Wine list."
Hope that makes it a bit clearer for those who, like me, are new to cruising again. You'll have access to beverages all over the ship – and you can take them with you as you journey around the ship too (we thought that was pretty cool).
You can choose to have a room allocated at boarding (most cost-efficient) or pay a little extra to select the exact room you want – we recommend one mid-ship, by either of the lift locations as this ship is a lot bigger than you think! It will definitely come in handy if you're mobility restricted or have a family with you. Couples might not mind their room location so much, though we admit a central room is definitely a plus when you've left your power bank or jacket behind!
Entertainment wise, there's plenty to explore onboard Celebrity Edge. We loved their modern casino, complete with events, tournaments and its own bar, and theatre buffs will no doubt enjoy the modern musical interpretations of classics like Shakespeare with the Edge's own 'A Hot Summer Night's Dream' (we'll admit it's not our cup of tea, but you do you). Head to The Club to check out Celebrity Edge's laser maze, drone racing, archery, retro gaming and interactive game shows during the day, or dance to DJs and live music come nightfall. There's plenty of resources to take care of the younger sailors too so the adults can relax – bliss!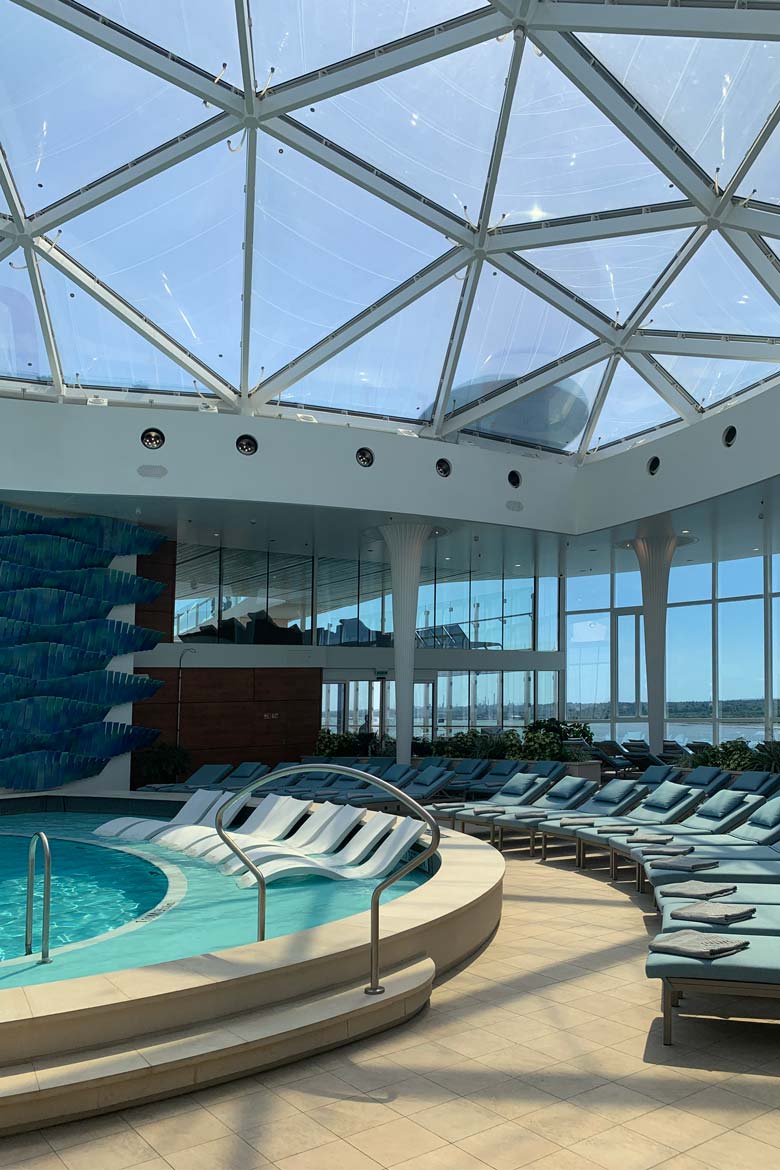 Those who don't want to arrive home with excess baggage can work off those buffet binges at the fitness centre, but if that all sounds like too much hard work, just head to Celebrity Edge's huge rooftop pool (or their martini glass-shaped hot tub) and enjoy some cocktails while the DJ takes care of the tunes. If it's a little chilly or you'd like some adults-only hydro relaxation, head indoors to the solarium. No matter what you're after, Celebrity Edge has it covered.
There are a huge range of routes on offer all throughout Europe, taking you to some of our favourite destinations. You can explore Stavanger, Oslo and Copenhagen if you're feeling the Nordic vibe, or perhaps Santorini, Bilbao, Lisbon and Malta's picturesque Valletta if you're looking for warmer climes. We've visited all of these destinations and love them – let us know your faves! You can also take in the seaside opulence of Monte Carlo and Montenegro, or party beachside in Mykonos and Croatia. If you're feeling the call of the Caribbean, sailings out of Fort Lauderdale in Florida open up destinations such as British Virgin Islands, Puerto Rico, Grand Cayman, Aruba and Mexico.
Celebrity Edge also has a unique feature, its 'Magic Carpet'. It's a platform that moves up and down the exterior of the ship, going from acting as a bar or destination dining experience to a platform that makes boarding a tender easy (a vessel used to make it easy to reach shore in ports where the ship is too big to dock). Definitely a plus when visitng island destinations.
Celebrity Edge is a glamorous, modern take on cruising – and we love it! It's definitely inspired us to explore more cruises in the future. No airport security lines? No trains and taxis? Yes, please. We'd much rather spend all that transport time lazing by the pool with a margarita – wouldn't you? Celebrity Edge's modern era of cruising has made us a convert – and we think it's even better if you might have little ones in tow, knowing that your room and your family is never far away. Bring on the new era of cruising, we say…