Being a fragrance house of Stockholm origin, we supposed we shouldn't be that surprised to see Byredo's Bal d'Afrique as the scent of choice for the luxe amenities at the new Nobis Hotel Copenhagen – the chic Nobis chain itself hails from Stockholm. It was there that we fell in love with this mysterious and sexy scent, and not long after we found ourselves unable to resist purchasing a bottle of the sumptuous scent to keep with us for more than just a weekend away.
Byredo describes Bal d'Afrique as 'A warm and romantic vetiver inspired by Paris in the late 20's and its infatuation with African culture, art, music and dance. A mix of Parisian avantgardism and African culture shaped a unique and vibrant expression.' Perhaps it's this mix of cultures that make it perfect for the ardent traveller – we love scents that remind us of a place, or take us somewhere far away. As a person who loves the science of the hotel scent, that this scent simultaneously reminds us of the minimalist, Scandic-chic Nobis and beaches of the Maldives and Zanzibar – the perfect heady mix of city sophistication and exotic escape.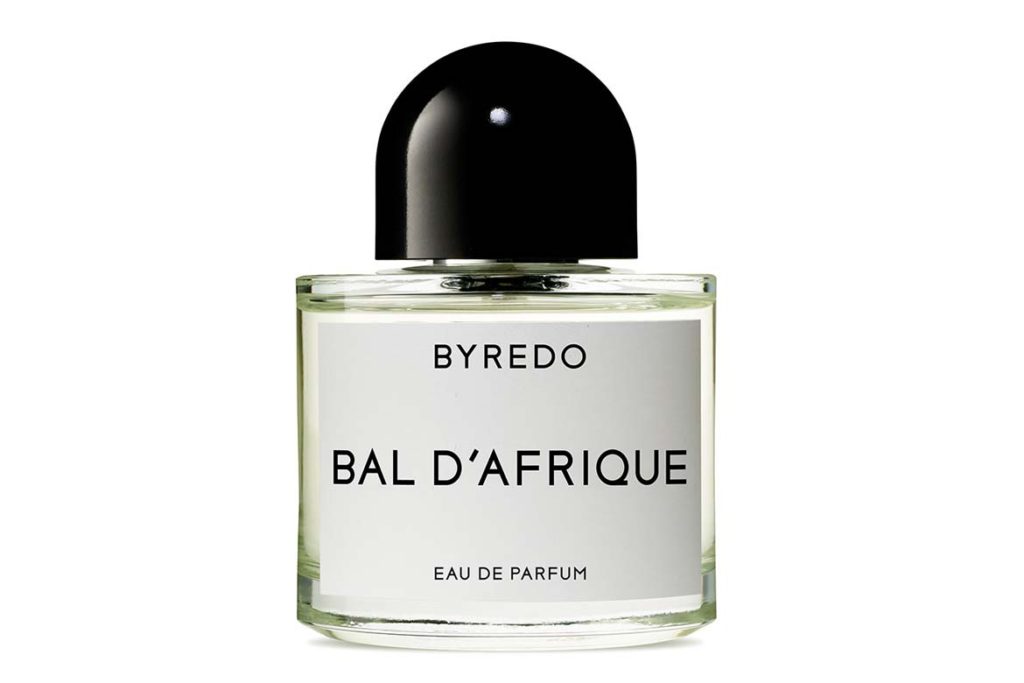 The unisex fragrance delicately balances feminine and masculine, opening with fresh bergamot, neroli and violet warming down into vetiver, blackcurrant, cedar and black amber. The fruitiness helps with the wearability (I love it for hot weather destinations) and it manages to convey some gorgeous woody notes without heading into oriental/oud/tobacco depths. A barely-there touch reminiscent of coconut/sunscreen echoes the exotic beachside allure.
We're head over heels for the warm, intoxicating aromas of Bal d'Afrique.- we just wish there was a little more silage and length to the fragrance so we could enjoy it's allure a little longer between sprays.
Are you a fan of Byredo? What's your favorite Byredo scent? Let us know in the comments below.
Notes:
Top: Bergamot, Lemon, Neroli, African marigold, Bucchu
Heart: Violet, Jasmine petals, Cyclamen
Base: Black amber, Musk, Vetiver, Moroccan cedarwood
Season: Summer
Destinations: Zanzibar, Maldives