Casual and cosy, Indya by Vineet at Dubai Marina's Le Royal Meridien serves up Holi festival vibes with its colourful decor, large murals and peacock-inspired chairs. Indya offers a menu of Indian greatest hits with a contemporary twist, perfectly suited to its resort locale.
We start with two of our all-time favourite Indian dishes, chaat and bhaji. Much to our delight, both are absolutely killer dishes – and end up being our favourites of the evening. The beetroot based Raj puri chaat (60dhs) is wonderfully sweet and tangy, the Crisp onion-beet bhajias, herb chutney (68dhs) ridiculously crispy and marvellously satisfying. Two must-order dishes here (and very well priced, as is the entire menu).
Our next two dishes didn't fare quite as well as the first, however. We were informed that the Tandoori cauliflower roast with tahini sauce (68dhs) is the most popular dish on the menu, so of course, we had to try it. The heavy tahini sauce drowning the cauliflower just didn't work for us though, the flavour being very overpowering and the texture rather mushy; as a result, the dish felt very one-note.
Similarly, the KFC – Kerala Fried Chicken (78dhs) didn't live up to our expectations (which, admittedly, are high given how obsessed we are with fried chicken). The batter was flat and bland; we really just couldn't understand the point of this dish at all, unfortunately. We'd send this dish back to square one for a total rework.
The meal quickly gets back on track, however, with the excellent curry courses. We opt for two classics – Chicken tikka masala, kanda pohe (78dhs) and Butter the chicken:chicken makhni (78dhs). Both deliver exactly what one expects from these evergreen favourites, and we can imagine they absolutely fly out of the kitchen given Le Royal Meridien's resort audience.
The Corn koftas with spinach saag (68dhs) were also tasty, though we were expecting the koftas to be made mostly of corn kernels as opposed to largely being composed of polenta (we definitely would have preferred the former).
The Butter the Chicken and Corn koftas are also included in the half-board set menu for hotel guests, just FYI.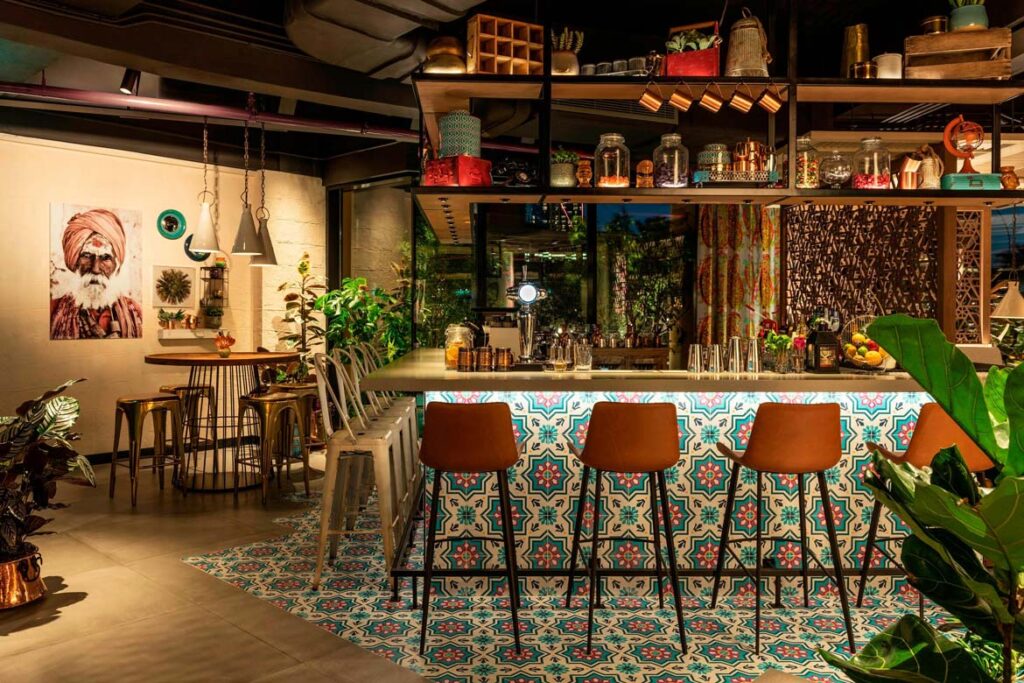 Overall, we enjoyed our experience at Indya by Vineet – the restaurant offers a relaxed, well-priced and extensive menu of Indian favourites that are sure to please everyone in the dining party. There are definitely some standout dishes that are worth a repeat visit – of course, the chaat and bhaji. Dubai boasts the world's best Indian cuisine, in our opinion, and Indya by Vineet does a good job of standing up to the competition.