The sixth in our series of gourmet recipes comes from Rasmus Kofoed of number 5 on The World's 50 Best Restaurants list, Geranium in Copenhagen, Denmark. Geranium is known for its complex dishes that showcase foraging, fermenting and seasonal ingredients – but here we have a quick and casual recipe (a favourite in the Kofoed household) that can be whipped up in a mere 10 minutes. Trust us, this super-rich and creamy hummus will soon become a favourite in your household too.
You can read more about Geranium in our review here – Geranium was the first restaurant we scored 10/10 across the board. Geranium holds three Michelin stars and boasts a remarkably talented team – Rasmus Kofoed's Bocuse D'Or achievements are too numerous to list.
Want to dine at Geranium? Click here to make a booking or purchase a gift voucher for a future dining experience.
Head to Chef Rasmus Kofoed's Instagram for more insight into what goes on behind the scenes of a three Michelin starred restaurant.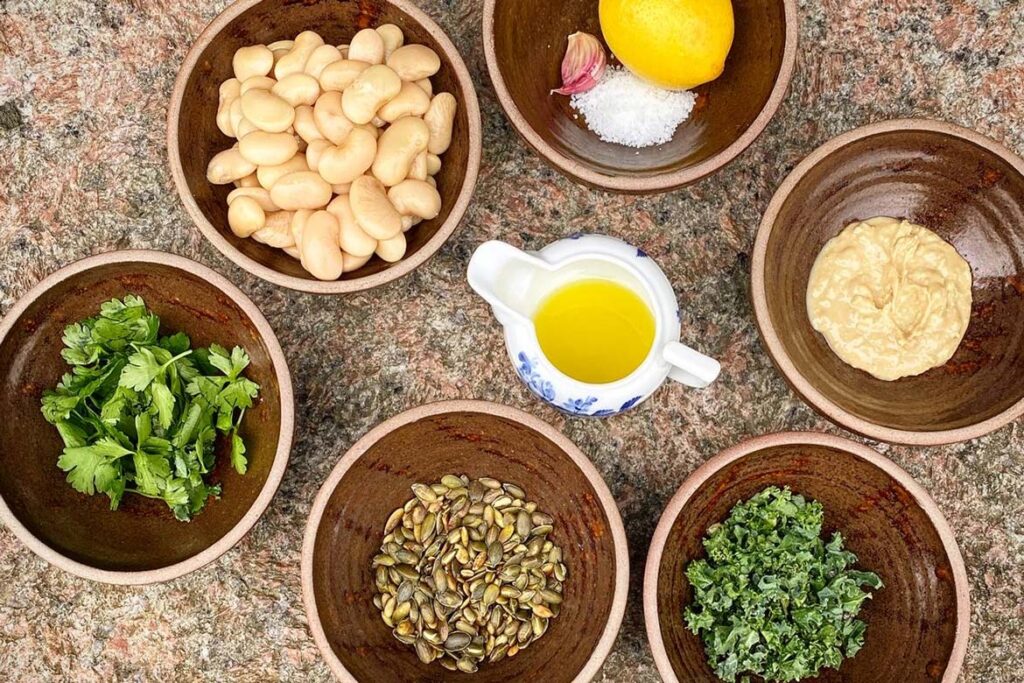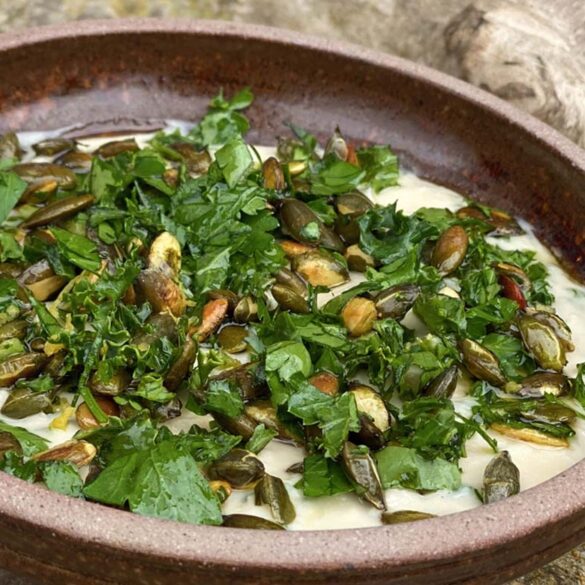 Ingredients
350g boiled butter beans
75g water
50g olive oil
2 Tbs. peanut butter
Juice of 1⁄2 a lemon
1 tsp. sea salt
Small clove of garlic, grated
50g flat-leaf parsley chopped
50g kale, chopped
50g toasted pumpkin seeds
Instructions
Using a stick blender, blend the beans (drained and rinsed if using canned beans), water, olive oil, peanut butter, lemon juice, salt and garlic until smooth. Stir in the chopped parsley and the chopped kale, then top with toasted pumpkin seeds, grated lemon peel and a drizzle of olive oil. Almost too easy, we think!