Looking for the perfect mix of city and seaside in Singapore? Check out the W Sentosa Cove…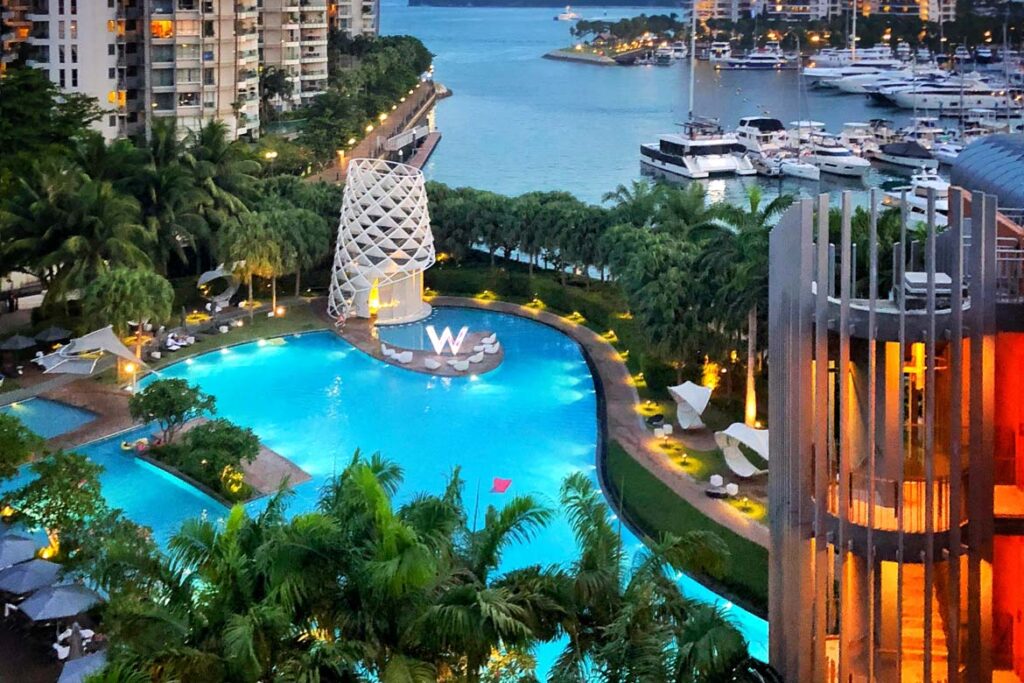 If you're a cocktails-in-the-pool kind of traveller heading to the urban mecca that is Singapore, chances are the corporate stylings of the city's bustling business hotels won't quite float your boat. W Sentosa Cove offers the perfect solution – classic W resort vibes, only around a 10SGD taxi fare further than staying in downtown Singapore. You'll still have easy access to the city's great restaurants, bars and shops, without missing out on that island vacay feeling – it's not hard to see why Sentosa is such a popular resort destination.
It's maybe more family-friendly than some of W's more hedonistic locations, with many Singaporeans choosing to staycation here with their children, but it still retains the W vibe. We road-tested their Fabulous Suite, equipped with its own private pool and, well, fabulous 7th-floor views over the complex (easy to see how the suite got its name), which gives you the option of imbibing in your pool while taking in the beautiful views, or popping down to the pool bar if you're feeling more social. The lush and expansive palm tree-lined, pop art-filled grounds are definitely worth wandering into at least once.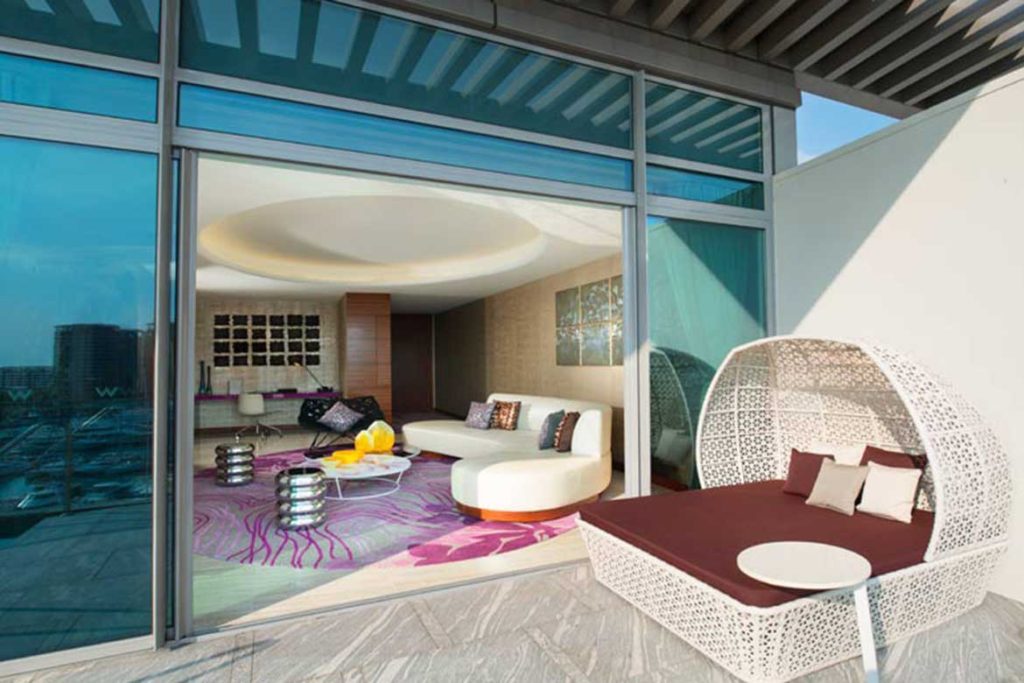 The Fabulous Suite contains all the creature comforts one needs – the wonderful W beds, which I've raved about in the past, a spacious lounge (though to be honest, I've never found the furniture the W uses to fit its aesthetic particularly comfortable or practical), a day bed for catching some rays and a large bathtub with a larger than usual bathtub TV. (Having never actually used one of these ever during a stay, I do wonder – does anyone actually use them? Let me know in the comments below if you do!) Bliss amenities are on offer as with all W properties, but I do think it's time for W to step up to a more suitable brand – the Bliss packaging and scent just never feels on the level for W.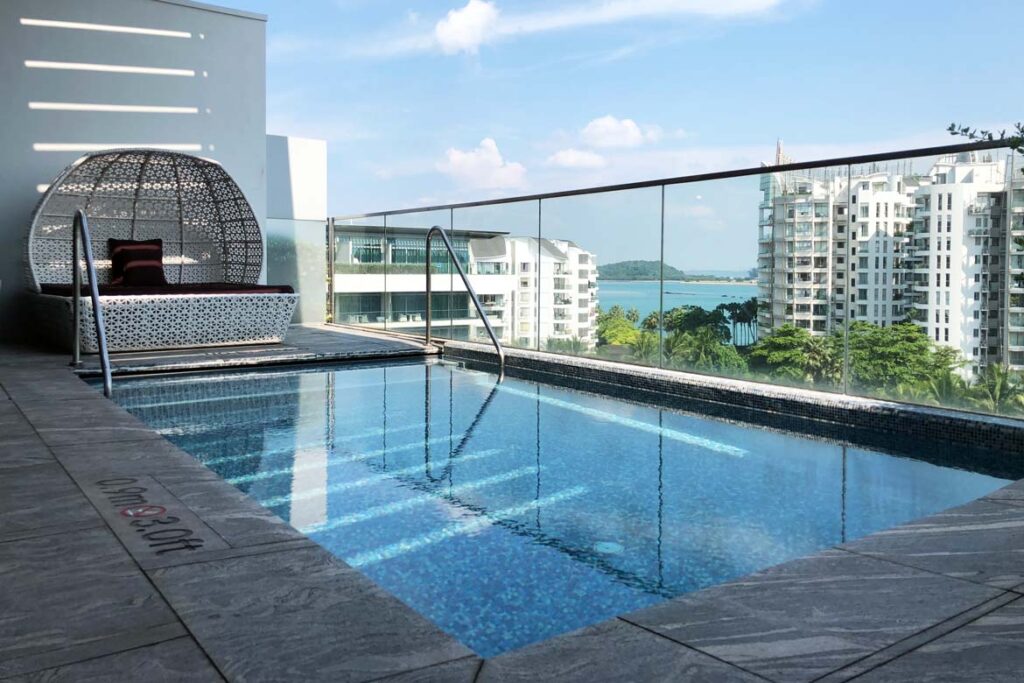 A handy charging station provides all the cords you need to stay powered up, and even if you need something a little out of the ordinary, the hotel's fabulous (there's that word again) concierge can probably rustle it up for you (thanks for the camera charging cable, guys!).
The 'Away Suite' offers pretty much the same features but is located on the ground floor (and it's a smidge larger) – we have to say the elevated views are worth choosing the Fabulous Suite, but those wanting to spend more time in the resort pool or families might find this option preferable.
Naturally, there's an outpost of the W staple, WooBar, where the bartenders will happily whip you up an evening tipple, but if leaving the comfort of your Fabulous Suite seems simply too much effort, why not have them come to you? Their master mixologists will happily mix up some creative concoctions in the comfort of your suite – you might be hard-pressed to find a reason to leave! (That being said, I think Singapore's fabulous restaurant scene should be enough to entice most foodies to venture out to the city.)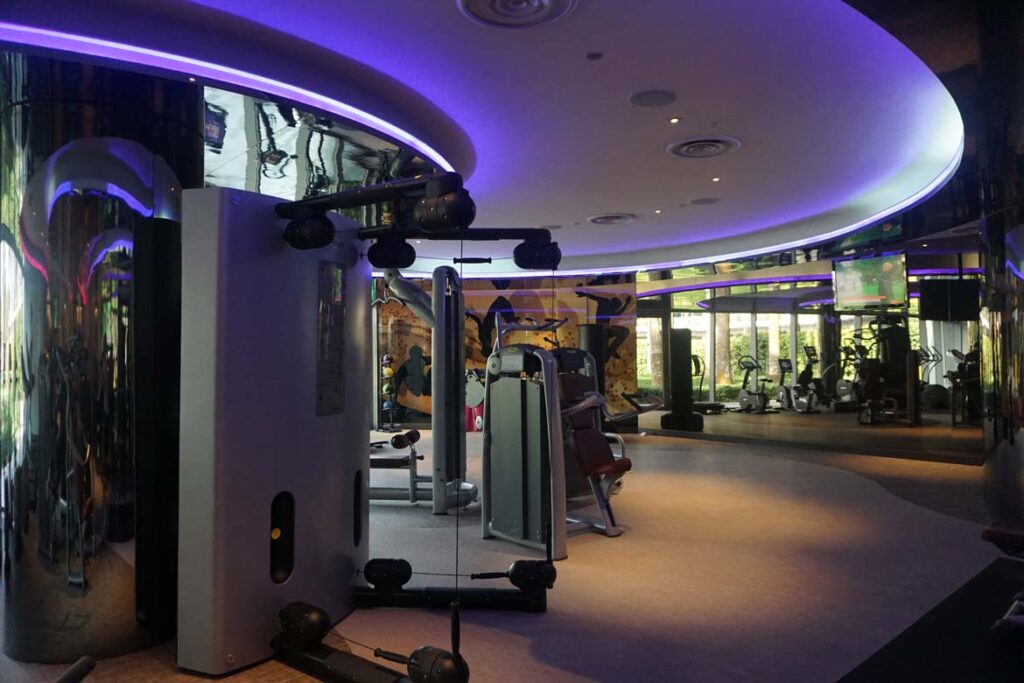 After all that indulgence, it's easy to work off all that eating and drinking when the gym is amazing as W Singapore's – absolutely one of the best hotel gyms I've seen. It has everything you'll likely need, complete with signature W neon purple lighting. It even enticed me to pop in for an impromptu workout en route to the pool.
If you're a fan of the W brand or have just a short holiday in which to combine both city and resort, then W Singapore Sentosa Cove should definitely be your pick. Its resort facilities combined with a location close to Singapore's centre truly provides the best of both worlds – a fantastic way to explore everything that's so magical about majestic Singapore.